Carchex is a reputable company that specializes in providing extended car warranty coverage for vehicle repairs. With a strong track record in the industry, Carchex offers comprehensive warranty services to give car owners peace of mind and protection against unexpected repair costs. Their extended warranty options are designed to meet the diverse needs of customers, offering flexible coverage plans that cater to different budgets and vehicle types. Carchex warranty benefits include access to a wide network of authorized repair facilities, efficient claims processing, and exceptional customer support. Whether a new or used car, Carchex extends its warranty solutions to provide reliable coverage and ensure that customers are well taken care of regarding unexpected repair expenses.
At Elite Auto Repair, we understand the importance of providing our customers with reliable warranty options, which is why we proudly accept the Carchex extended car warranty program. As a trusted auto repair shop, we believe in offering comprehensive warranty solutions to enhance our customers' ownership experience. Customers can enjoy the benefits of extended warranty coverage for their vehicles through the Elite Auto Repair Carchex program. Our partnership with Carchex allows us to streamline the warranty claims process, ensuring efficient and hassle-free repairs for our customers. With the Carchex warranty, we can confidently address vehicle repairs while maintaining the high standards of service and quality that Elite Auto Repair is known for. Whether it's routine maintenance or major repairs, our team of skilled technicians is ready to provide exceptional service and ensure that your vehicle receives the best care possible.
As part of our assurance to attending customers in multiple reachable locations, including Delray Beach, Singer Island, Boca Raton, Port St. Lucie, and Stuart, Elite Auto Repair proudly offers the Carchex Extended Car Warranty program. This means that no matter where you are, you can rely on our trusted services and take advantage of the benefits of Carchex's warranty coverage for your vehicle repairs.
WE OFFER CAR EXCLUSIVE SERVICES
For a variety of repair services for all auto vehicle makes, and models, Elite Auto Repair is pleased to accept the Carchex extended auto warranty. Whether it's routine maintenance, engine repairs, or electrical diagnostics, our experienced team is ready to provide exceptional service covered under the Carchex warranty program.
Keep your car running smoothly with our comprehensive maintenance services.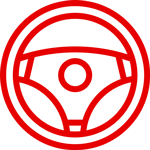 Ensure precise handling and a smooth ride with our steering and suspension services.
Brake System, Tires And Alignment
Maintain optimal safety and performance with our brake system, tire, and alignment services.
Our fast and efficient oil change service keeps your engine running smoothly.
Powertrain Repair and Service
Keep your car's powertrain in top condition with our expert repair and maintenance services.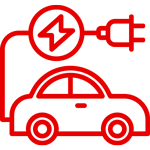 Major And Minor Electrical Repair
Keep your car's electrical system running smoothly with our major and minor electrical repair services.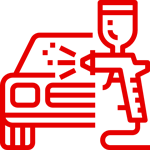 Auto Body Paint and Repair
Restore your car's appearance and protect its value with our auto body paint and repair services.
Ensure your car is always in top condition with our complete maintenance services.
We partner with top extended warranty companies in the US, including ENDURANCE, Chrysler Warranty Direct, Car Sheild, Carchex, Car Warranty Quotes, TOCO, CONCORD, Protect My Car, Autopom, Drive Smart, Everything Breaks, Forever Car, GWC Warranty, Olive, Omega Auto Care, Ox Car Care, Patriot Warranty, Penfed, Proguard Warranty, Wynns USA and more, to provide our customers with the best possible extended warranty options.
We service most makes and models
Elite Auto Repair proudly accepts the Carchex extended car warranty for delivering a diverse range of auto repair services for various car brands. Our skilled technicians are equipped to handle repairs and maintenance covered under the Carchex warranty program, ensuring reliable and professional service for your vehicle.
Our roadside assistance program offers peace of mind to our customers, providing coverage for unexpected issues as we partner with leading roadside assistance providers such as AAA, Better World Club, Good Sam, USAA, and many others, to ensure you have access to the best possible assistance in the event of a breakdown or emergency.
Frequently Asked Questions
Does Elite Auto Repair accept the Carchex Extended Car Warranty?
Yes, we proudly accept the Carchex Extended Car Warranty at Elite Auto Repair.
Which repairs are covered by the Carchex warranty?
The Carchex warranty covers a wide range of repairs, including mechanical and electrical issues.
What conditions or restrictions must be met in order to use the Carchex guarantee at Elite Auto Repair?
As long as your vehicle is covered under the Carchex Extended Car Warranty, you can use it at Elite Auto Repair without any additional requirements.
How can I begin my automobile repair warranty claim?
To initiate a warranty claim, inform our service advisors that you have a Carchex Extended Car Warranty, and they will guide you through the claim process.
Are there any out-of-pocket expenses I must pay when using the Carchex warranty at Elite Auto Repair?
Depending on your specific Carchex warranty coverage, you may have a deductible or limited coverage for certain repairs. Our service advisors can provide more details based on your warranty plan.
How long does it usually take Carchex to complete a warranty claim?
The processing time for warranty claims may vary, but our team at Elite Auto Repair will work closely with Carchex to ensure that your claim is processed efficiently.
Can I transfer my Carchex warranty to the new owner if I sell my car?
Yes, Carchex warranties are generally transferable. You will need to contact Carchex directly to complete the necessary transfer paperwork.
Are there any mileage restrictions for using the Carchex warranty at Elite Auto Repair?
The mileage restrictions, if any, would depend on the specific terms and conditions of your Carchex Extended Car Warranty. For information, it is recommended to consult your warranty paperwork.
MORE ARTICLES FROM RESOURCES
& NEWS