Ferrari is a renowned Italian luxury sports car brand that has been creating some of the finest vehicles for decades. The brand's history is steeped in racing heritage, and its road cars are known for their exceptional performance, stylish design, and unmistakable exhaust note. Owning a Ferrari is a dream for many car enthusiasts, and the brand has a passionate following all around the world. With a commitment to innovation and excellence, Ferrari continues to push the boundaries of what's possible in the automotive world. Its cars are revered for their speed, style, and technology combination.
You know how important it is to keep your car in peak shape if you own a Ferrari. That's why Elite Auto Repair is proud to offer Ferrari repair services in Florida. Our Ferrari repair shop is staffed by experienced and knowledgeable technicians who are passionate about these amazing cars. We offer a full range of repair and maintenance services, from routine oil changes to engine rebuilds, and we use only the highest quality parts and fluids to ensure your Ferrari runs like new. We treat every vehicle with the respect it merits since we recognize that your Ferrari is a cherished property. So if you're looking for reliable Ferrari repair services in Florida, look no further than Elite Auto Repair.
Our Ferrari Repair Services are not limited to one location, as we proudly serve customers in Delray Beach, Singer Island, Boca Raton, Port St. Lucie, and Stuart with the same level of expertise and care.
WE OFFER CAR EXCLUSIVE SERVICES
For Ferrari Repair, Elite Auto Repair provides a comprehensive range of services, such as diagnostics, engine tuning, brake repairs, suspension modifications, and more. Our goal is to keep your Ferrari running smoothly and looking its best, no matter what type of service it needs.
Keep your car running smoothly with our comprehensive maintenance services.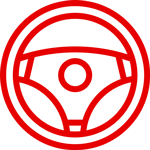 Ensure precise handling and a smooth ride with our steering and suspension services.
Brake System, Tires And Alignment
Maintain optimal safety and performance with our brake system, tire, and alignment services.
Our fast and efficient oil change service keeps your engine running smoothly.
Powertrain Repair and Service
Keep your car's powertrain in top condition with our expert repair and maintenance services.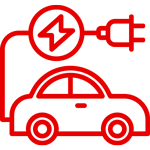 Major And Minor Electrical Repair
Keep your car's electrical system running smoothly with our major and minor electrical repair services.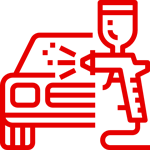 Auto Body Paint and Repair
Restore your car's appearance and protect its value with our auto body paint and repair services.
Ensure your car is always in top condition with our complete maintenance services.
We service most makes and models
We offer a comprehensive range of auto repair services for luxury car brands such as Audi, BMW, Mercedes-Benz, and many more by using the latest techniques to ensure your vehicle runs smoothly and efficiently, no matter what brand it is.
We partner with top extended warranty companies in the US, such as Car Warranty Quotes, Toco, Concord, Protect My Car, Endurance, Chrysler Warranty Direct, Car Shield, Carchex, and many others, to provide our customers with the best possible extended warranty options.
Our roadside assistance program offers peace of mind to our customers, providing coverage for unexpected issues as we partner with leading roadside assistance providers such as AAA, Better World Club, Good Sam, USAA, and many others, to ensure you have access to the best possible assistance in the event of a breakdown or emergency.
Frequently Asked Questions
Why should I choose Elite Auto Repair for my Ferrari repairs?
Elite Auto Repair is staffed by experienced technicians passionate about Ferrari cars. We use only high-quality parts and fluids and have a reputation for excellent customer service.
What is the recommended frequency of maintenance visits for my Ferrari?
Once a year or every 12,500 miles, whichever comes first, is when Ferrari advises routine maintenance. It's possible that you'll need to bring your car in more often if you drive it hard.
Which repairs are available for Ferraris?
Engine, gearbox, braking, suspension, and other Ferrari repair services are just a few of the many that we provide.
Can you perform Ferrari maintenance services without voiding my warranty?
Yes, we can perform maintenance services that comply with your warranty and ensure your car's longevity.
How much do Ferrari repairs typically cost?
The cost of Ferrari repairs can vary depending on the type of service needed. However, we provide transparent pricing and detailed estimates before any work is performed.
Can you provide Ferrari performance upgrades?
Yes, we offer a range of performance upgrades for Ferrari cars, including exhaust systems, air intake systems, and engine tuning. Our upgrades are designed to enhance your Ferrari's performance and driving experience.
Do you use genuine Ferrari parts for repairs?
Yes, we use only genuine Ferrari parts or high-quality aftermarket parts that meet or exceed OEM standards.
Can you diagnose and repair electrical issues on my Ferrari?
Yes, we have advanced diagnostic equipment and experienced technicians who can diagnose and repair any electrical issues with your Ferrari.
MORE ARTICLES FROM RESOURCES
& NEWS