Toyota, a renowned automobile manufacturer, has established itself as a symbol of reliability and innovation in the automotive industry. With a rich history spanning several decades, Toyota has consistently delivered high-quality vehicles that combine performance, durability, and fuel efficiency. Toyota provides a broad selection of cars to fit the requirements and tastes of drivers throughout the world, including tiny sedans, tough SUVs, and effective hybrids. Whether it's the popular Camry, the versatile RAV4, or the eco-friendly Prius, Toyota vehicles have garnered a loyal customer base that values their exceptional build quality and long-term value. When it comes to finding reliable Toyota repair services, discerning customers in Florida can trust the expertise and professionalism of Elite Auto Repair, a reputable Toyota repair shop committed to delivering top-notch maintenance and repair solutions.
Elite Auto Repair is proud to offer comprehensive Toyota repair services in Florida, catering to the needs of Toyota owners who seek reliable and efficient vehicle maintenance and repair solutions. Our team of skilled and ASE-certified technicians possesses in-depth knowledge and experience in handling various Toyota models, ensuring that every repair or maintenance task is carried out with precision and attention to detail. As a trusted Toyota repair shop, we utilize state-of-the-art diagnostic equipment and genuine Toyota parts to ensure the highest level of quality and performance for every repair. Our skilled experts are prepared to handle all facets of Toyota vehicle maintenance, from standard services like oil changes, tire rotations, and brake checks to difficult ones like engine diagnostics, transmission repairs, and electrical system troubleshooting. At Elite Auto Repair, we prioritize customer satisfaction and strive to provide a seamless and hassle-free experience for Toyota owners, delivering exceptional repair services that keep their vehicles running smoothly and efficiently.
With our commitment to customer convenience, Elite Auto Repair proudly offers Toyota repair services in five convenient locations, including Delray Beach, Singer Island, Boca Raton, Port St. Lucie, and Stuart. Our expert technicians are readily available to provide top-notch maintenance and repairs for Toyota vehicles in these areas.
WE OFFER CAR EXCLUSIVE SERVICES
At Elite Auto Repair, we offer a wide range of repair services for Toyota vehicles, including engine repairs, transmission services, brake repairs, electrical system diagnostics, and more. Our skilled technicians have the expertise to address any issue your Toyota may encounter, ensuring reliable and efficient repairs every time.
Keep your car running smoothly with our comprehensive maintenance services.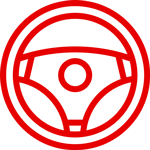 Ensure precise handling and a smooth ride with our steering and suspension services.
Brake System, Tires And Alignment
Maintain optimal safety and performance with our brake system, tire, and alignment services.
Our fast and efficient oil change service keeps your engine running smoothly.
Powertrain Repair and Service
Keep your car's powertrain in top condition with our expert repair and maintenance services.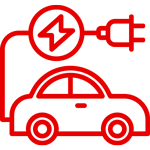 Major And Minor Electrical Repair
Keep your car's electrical system running smoothly with our major and minor electrical repair services.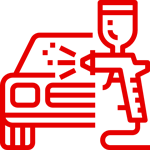 Auto Body Paint and Repair
Restore your car's appearance and protect its value with our auto body paint and repair services.
Ensure your car is always in top condition with our complete maintenance services.
We service most makes and models
At Elite Auto Repair, we provide a comprehensive range of auto repair services for various car brands. All automobile owners will receive outstanding service thanks to our knowledgeable specialists, who are prepared to handle repairs for a variety of cars.
We partner with top extended warranty companies in the US, such as Car Warranty Quotes, Toco, Concord, Protect My Car, Endurance, Chrysler Warranty Direct, Car Shield, Carchex, and many others, to provide our customers with the best possible extended warranty options.
Our roadside assistance program offers peace of mind to our customers, providing coverage for unexpected issues as we partner with leading roadside assistance providers such as AAA, Better World Club, Good Sam, USAA, and many others, to ensure you have access to the best possible assistance in the event of a breakdown or emergency.
Frequently Asked Questions
What kinds of Toyota repair services do you provide?
We offer a full range of Toyota repair services, including engine repairs, transmission services, brake repairs, electrical system diagnostics, suspension repairs, and more.
Can you handle routine maintenance tasks for my Toyota?
Absolutely! Oil changes, tire rotations, fluid checks, and filter replacements are just a few of the standard maintenance procedures our professionals are certified to handle for Toyota cars.
Do you use genuine Toyota parts for repairs?
Yes, we only use genuine Toyota parts for repairs. These components are exclusively created and built for Toyota cars to ensure the greatest fit, quality, and performance.
Our mechanics have the necessary training and certifications to work on Toyota cars. They undergo ongoing training to keep current with the most recent Toyota repair methods and technology.
How long does a typical Toyota repair take?
Depending on the exact problem and the scope of the required repairs, a Toyota repair might take a while. As soon as we inspect your car, our experts will provide you with an anticipated time frame.
Can you find the source of my Toyota's complicated electrical problems and fix them?
Yes, our technicians are experienced in diagnosing and repairing complex electrical issues in Toyota vehicles. We employ cutting-edge diagnostic technologies for accurate diagnosis and effective repair of electrical issues.
What should I do if the engine in my Toyota develops issues?
If you notice any signs of engine trouble, such as strange noises, decreased performance, or warning lights, bring your Toyota to us for a thorough diagnosis and prompt repairs.
Can you help with Toyota hybrid vehicle repairs?
Absolutely! Our technicians are trained to handle repairs for Toyota hybrid vehicles, including the hybrid system, battery, and other components specific to hybrid models.
MORE ARTICLES FROM RESOURCES & NEWS