Acura is a renowned automotive brand committed to luxury and performance. With a history of over three decades, Acura has consistently produced exceptional vehicles that combine cutting-edge technology, elegant design, and exhilarating driving experiences. From sporty sedans like the Acura TLX to spacious SUVs like the Acura MDX, Acura offers a diverse lineup that caters to the preferences of discerning drivers. Whether you're seeking a refined daily commuter or a thrilling weekend companion, Acura delivers a perfect blend of comfort, reliability, and style. With their meticulous craftsmanship and innovative features, Acura vehicles continue to capture the hearts of automotive enthusiasts worldwide.
At Elite Auto Repair, we take pride in offering top-notch Acura repair services to our valued customers in Florida. Our experienced technicians are well-versed in the intricacies of Acura vehicles and possess the expertise to diagnose and resolve any mechanical or electrical issues that may arise. As an authorized Acura repair shop, we utilize state-of-the-art diagnostic equipment and genuine Acura parts to ensure that your vehicle receives the highest quality care it deserves. Whether routine maintenance like oil changes and brake inspections or more complex repairs like engine and transmission overhauls, our skilled team is dedicated to delivering exceptional service and getting your Acura back on the road in optimal condition. With our commitment to customer satisfaction and our passion for precision, Elite Auto Repair is your trusted destination for reliable Acura repair services in Florida.
We proudly offer our Acura repair services in five convenient locations, including Delray Beach, Singer Island, Boca Raton, Port St. Lucie, and Stuart. Experience exceptional Acura service wherever you are in Florida.
WE OFFER CAR EXCLUSIVE SERVICES
Our skilled technicians at Elite Auto Repair provide a comprehensive range of repair services for Acura vehicles. From engine diagnostics to brake repairs, trust us for all your Acura service needs.
Keep your car running smoothly with our comprehensive maintenance services.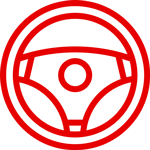 Ensure precise handling and a smooth ride with our steering and suspension services.
Brake System, Tires And Alignment
Maintain optimal safety and performance with our brake system, tire, and alignment services.
Our fast and efficient oil change service keeps your engine running smoothly.
Powertrain Repair and Service
Keep your car's powertrain in top condition with our expert repair and maintenance services.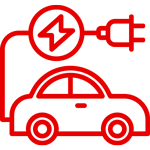 Major And Minor Electrical Repair
Keep your car's electrical system running smoothly with our major and minor electrical repair services.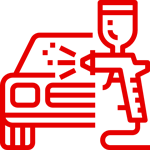 Auto Body Paint and Repair
Restore your car's appearance and protect its value with our auto body paint and repair services.
Ensure your car is always in top condition with our complete maintenance services.
We service most makes and models
Elite Auto Repair provides a variety of vehicle repair services for different automobile models. From Acura to BMW, Mercedes-Benz to Toyota, our skilled technicians are equipped to handle repairs for all major car brands.
We partner with top extended warranty companies in the US, such as Car Warranty Quotes, Toco, Concord, Protect My Car, Endurance, Chrysler Warranty Direct, Car Shield, Carchex, and many others, to provide our customers with the best possible extended warranty options.
Our roadside assistance program offers peace of mind to our customers, providing coverage for unexpected issues as we partner with leading roadside assistance providers such as AAA, Better World Club, Good Sam, USAA, and many others, to ensure you have access to the best possible assistance in the event of a breakdown or emergency.
Frequently Asked Questions
What type of maintenance does my Acura vehicle need?
Regular maintenance for your Acura includes oil changes, tire rotations, brake inspections, fluid checks, and filter replacements.
What should I do if my Acura's check engine light comes on?
When the check engine light illuminates, bringing your Acura to our repair center for a diagnostic scan to identify the underlying issue and provide appropriate repairs is best.
How frequently should I change the timing belt on my Acura?
Depending on the particular model and year, an Acura car's timing belt must be replaced every 60,000 to 100,000 kilometers.
What if my Acura's air conditioning system is not cooling properly?
If your Acura's air conditioning system is not cooling properly, we can perform a thorough inspection to identify and repair any issues with the system, such as leaks or faulty components.
My Acura's brakes are making a squealing noise. What could be the problem?
An Acura automobile must update its timing belt every 60,000 to 100,000 miles, depending on the model and year.
Can you handle Acura's advanced safety system repairs, such as the AcuraWatch system?
Yes, our technicians are trained to handle repairs and diagnostics for advanced safety systems in Acura vehicles, including the AcuraWatch suite of safety features.
My Acura's battery keeps dying. What could be causing this?
A number of things, such as a broken alternator, a parasitic electrical pull, or a weak battery, can bring on battery drainage. To identify the underlying problem, we can analyze the battery and charging system.
MORE ARTICLES FROM RESOURCES
& NEWS