BMW is a German luxury car manufacturer, falling under the category of European cars, known for its sleek designs, powerful engines, and advanced technology features. As a result of its reputation for excellence and performance, BMW has gained popularity among luxury vehicle purchasers and auto enthusiasts. At Elite Auto Repair, we understand the importance of providing specialized services for BMW owners. With years of expertise working on BMW automobiles, our team of knowledgeable experts uses the most up-to-date diagnostic technology and instruments to guarantee that every repair and maintenance service is completed correctly.
We offer a wide range of BMW repair services, including oil changes, brake repair, engine diagnostics, transmission service, and more. To guarantee that your BMW functions smoothly and dependably for many years to come, we only utilize the best components and materials. Additionally, we offer personalized repair services and attention to every customer, and we work to ensure that your BMW is always in top condition. Elite Auto Repair is the place for experienced BMW servicing, whether you need minor fixes or extensive maintenance.
Our Genesis Repair Services are offered in five accessible locations, including Delray Beach, Singer Island, Boca Raton, Port St. Lucie, and Stuart. Experience expert care for your Genesis vehicle near you.
WE OFFER CAR EXCLUSIVE SERVICES
At our Genesis Repair Shop, we offer a wide range of repair services tailored specifically for Genesis vehicles. From engine diagnostics to electrical repairs, trust us to address all your Genesis repair needs with precision and expertise.
Keep your car running smoothly with our comprehensive maintenance services.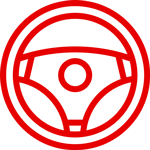 Ensure precise handling and a smooth ride with our steering and suspension services.
Brake System, Tires And Alignment
Maintain optimal safety and performance with our brake system, tire, and alignment services.
Our fast and efficient oil change service keeps your engine running smoothly.
Powertrain Repair and Service
Keep your car's powertrain in top condition with our expert repair and maintenance services.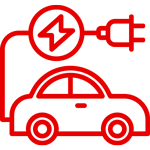 Major And Minor Electrical Repair
Keep your car's electrical system running smoothly with our major and minor electrical repair services.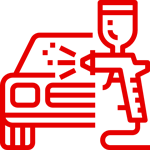 Auto Body Paint and Repair
Restore your car's appearance and protect its value with our auto body paint and repair services.
Ensure your car is always in top condition with our complete maintenance services.
We service most makes and models
For a range of car brands, including Genesis and many more, Elite Auto Repair specializes in offering top-notch auto repair services. Our skilled technicians are equipped to handle maintenance and repairs for a wide range of vehicles, ensuring optimal performance and reliability across different car brands.
We partner with top extended warranty companies in the US, such as Car Warranty Quotes, Toco, Concord, Protect My Car, Endurance, Chrysler Warranty Direct, Car Shield, Carchex, and many others, to provide our customers with the best possible extended warranty options.
Our roadside assistance program offers peace of mind to our customers, providing coverage for unexpected issues as we partner with leading roadside assistance providers such as AAA, Better World Club, Good Sam, USAA, and many others, to ensure you have access to the best possible assistance in the event of a breakdown or emergency.
Frequently Asked Questions
Can you handle routine maintenance for my Genesis vehicle?
Absolutely! Regular maintenance for Genesis cars, such as oil changes, tire rotations, and filter replacements, are all part of our repair services.
Are your technicians trained to handle complex electrical issues in Genesis cars?
Yes, our technicians have extensive training and expertise in identifying and fixing electrical problems in Genesis cars. We accurately diagnose and fix any electrical issues using cutting-edge diagnostic tools.
Do you offer brake repair services for Genesis cars?
Absolutely. Our Genesis repair services include comprehensive brake system inspections, repairs, and replacements, ensuring optimal braking performance and safety for your Genesis vehicle.
Can you handle engine repairs for my Genesis?
Yes, our skilled technicians have expertise in diagnosing and repairing engine issues specific to Genesis vehicles. We utilize advanced tools and follow manufacturer guidelines to provide reliable engine repair services.
Do you provide transmission repair services for Genesis models?
Yes, our Genesis repair services encompass transmission repairs, including diagnostics, fluid changes, and repairs for both automatic and manual transmissions in Genesis vehicles.
Can you perform air conditioning repairs for my Genesis car?
Certainly. Our technicians are trained to diagnose and repair air conditioning systems in Genesis vehicles, ensuring efficient cooling and optimal comfort during your drives.
Are you equipped to handle suspension repairs for Genesis cars?
Yes, we have the necessary tools and expertise to diagnose and repair suspension issues in Genesis vehicles. From worn-out components to shock absorber replacements, we can restore your Genesis' smooth ride.
Can you handle advanced diagnostics for my Genesis' electronic systems?
Absolutely. Our technicians are equipped with state-of-the-art diagnostic tools and software specifically designed for Genesis vehicles, enabling them to pinpoint and resolve complex electronic issues.
MORE ARTICLES FROM RESOURCES
& NEWS