Mazda is a well-known vehicle maker company known for making modish and dependable automobiles. With a reputation for innovative engineering and excellent driving dynamics, Mazda cars have gained a loyal following worldwide. Whether the sporty Mazda3, the versatile Mazda CX-5, or the iconic MX-5 Miata, Mazda offers a diverse lineup to suit different needs and preferences. Mazda vehicles are designed with a focus on performance, fuel efficiency, and cutting-edge technology, making them a popular choice among car enthusiasts. Suppose you own a Mazda and are in need of professional maintenance or repairs. In that case, finding a trusted Mazda Repair Shop that provides top-notch services for Mazda vehicles is essential.
At Elite Auto Repair, we take pride in offering exceptional Mazda Repair Services in Florida. Our team of skilled technicians has extensive experience working on Mazda vehicles and is equipped with the latest tools and diagnostic equipment to accurately identify and address any issues your Mazda may be experiencing. Whether it's routine maintenance such as oil changes and brake inspections or more complex repairs like engine or transmission work, our technicians have the expertise to get the job done right. We understand the unique needs of Mazda cars and strive to deliver reliable and efficient repair services to keep your Mazda performing at its best. When you choose our Mazda Repair Shop, you can expect personalized attention, transparent communication, and competitive pricing, ensuring a hassle-free experience and peace of mind knowing that your Mazda is in capable hands.
Our five convenient locations, which include Delray Beach, Singer Island, Boca Raton, Port St. Lucie, and Stuart, are delighted to provide our Mazda Repair Services. Our qualified mechanics are prepared to assist you and offer top-notch repairs for your Mazda vehicle.
WE OFFER CAR EXCLUSIVE SERVICES
Our Mazda Repair Services encompass a wide range of repairs, including engine diagnostics, brake repairs, electrical system troubleshooting, and more. You can rely on our knowledgeable specialists to handle all of your Mazda repair requirements with skill and accuracy.
Keep your car running smoothly with our comprehensive maintenance services.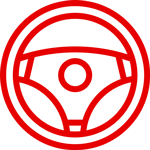 Ensure precise handling and a smooth ride with our steering and suspension services.
Brake System, Tires And Alignment
Maintain optimal safety and performance with our brake system, tire, and alignment services.
Our fast and efficient oil change service keeps your engine running smoothly.
Powertrain Repair and Service
Keep your car's powertrain in top condition with our expert repair and maintenance services.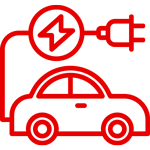 Major And Minor Electrical Repair
Keep your car's electrical system running smoothly with our major and minor electrical repair services.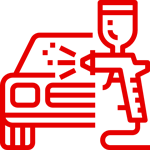 Auto Body Paint and Repair
Restore your car's appearance and protect its value with our auto body paint and repair services.
Ensure your car is always in top condition with our complete maintenance services.
We service most makes and models
In addition to our specialized Mazda Repair Services, we offer comprehensive auto repair services for various car brands. Our skilled technicians are equipped to handle repairs for a wide range of car brands, ensuring quality service for all your automotive needs.
We partner with top extended warranty companies in the US, such as Car Warranty Quotes, Toco, Concord, Protect My Car, Endurance, Chrysler Warranty Direct, Car Shield, Carchex, and many others, to provide our customers with the best possible extended warranty options.
Our roadside assistance program offers peace of mind to our customers, providing coverage for unexpected issues as we partner with leading roadside assistance providers such as AAA, Better World Club, Good Sam, USAA, and many others, to ensure you have access to the best possible assistance in the event of a breakdown or emergency.
Frequently Asked Questions
What types of Mazda models do you provide repair services for?
We provide repair services for all Mazda models, including popular ones like Mazda3, Mazda CX-5, Mazda6, and MX-5 Miata.
Do you use genuine Mazda parts for repairs?
Yes, we use genuine Mazda parts to ensure the highest quality repairs and maintain the integrity of your Mazda vehicle.
Can you handle Mazda-specific diagnostic and electrical system repairs?
Absolutely. Our technicians are well-trained in Mazda diagnostics and have the expertise to handle any electrical system repairs specific to Mazda vehicles.
Is regular maintenance like oil changes and brake inspections included in your Mazda repair services?
We provide regular maintenance services for Mazdas, including fluid checks, brake inspections, and oil changes.
Are your technicians certified and trained specifically for Mazda repairs?
Yes, our experts have ASE certifications, and they get ongoing training to keep current on the newest Mazda repair methods and innovations.
How long will a Mazda repair take to complete?
Depending on the particular problem, a Mazda repair service may take a certain amount of time. To save downtime and get you back on the road as quickly as possible, our specialists work effectively.
Can you handle major engine repairs for Mazdas?
Our technicians are experienced in handling major engine repairs for Mazda vehicles, including engine rebuilds, cylinder head repairs, and more.
Can you assist with Mazda transmission repairs?
Absolutely. Whether the Mazda transmission is manual or automatic, our professionals are adept at diagnosing and fixing them.
MORE ARTICLES FROM RESOURCES
& NEWS