McLaren, a British company, produces high-end sports vehicles and supercars. The business, which was established in 1963 by Bruce McLaren, has a long history in motorsport, including Formula One, Can-Am, and endurance competitions. Today, McLaren produces some of the world's most technologically advanced and visually stunning vehicles, such as the 720S, GT, and the limited-production Senna and Speedtail. Due to its commitment to performance and innovation, the firm is a favorite among vehicle enthusiasts and collectors all over the world. With its sleek designs and cutting-edge technology, McLaren continues to push the boundaries of what's possible in the automotive industry.
For McLaren owners in Florida, finding reliable and high-quality repair services is essential. That's where Elite Auto Repair comes in. Our skilled professional team is committed to providing Florida's top-notch McLaren repair services. We understand the unique needs of McLaren owners and have the expertise and tools necessary to keep these high-performance vehicles running smoothly. Whether it's routine maintenance, engine repairs, or bodywork, our McLaren repair shop is equipped to handle any job with precision and care. With a commitment to excellence and a passion for performance, Elite Auto Repair is the go-to destination for McLaren owners in Florida.
Our McLaren Repair Services are not limited to one location. We are proud to offer our exceptional services in five locations of Florida, including Delray Beach, Singer Island, Boca Raton, Port St. Lucie, and Stuart.
WE OFFER CAR EXCLUSIVE SERVICES
From basic maintenance to intricate engine repairs, our McLaren repair services include a wide spectrum of fixes. Our experienced technicians are equipped to handle any issue your McLaren may encounter, ensuring it remains in top condition for years to come.
Keep your car running smoothly with our comprehensive maintenance services.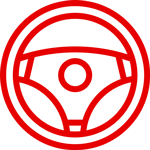 Ensure precise handling and a smooth ride with our steering and suspension services.
Brake System, Tires And Alignment
Maintain optimal safety and performance with our brake system, tire, and alignment services.
Our fast and efficient oil change service keeps your engine running smoothly.
Powertrain Repair and Service
Keep your car's powertrain in top condition with our expert repair and maintenance services.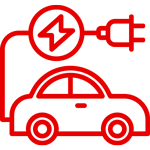 Major And Minor Electrical Repair
Keep your car's electrical system running smoothly with our major and minor electrical repair services.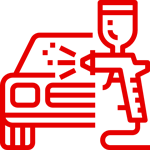 Auto Body Paint and Repair
Restore your car's appearance and protect its value with our auto body paint and repair services.
Ensure your car is always in top condition with our complete maintenance services.
We service most makes and models
We offer a comprehensive range of auto repair services for luxury car brands such as Audi, BMW, Mercedes-Benz, and many more by using the latest techniques to ensure your vehicle runs smoothly and efficiently, no matter what brand it is.
We partner with top extended warranty companies in the US, such as Car Warranty Quotes, Toco, Concord, Protect My Car, Endurance, Chrysler Warranty Direct, Car Shield, Carchex, and many others, to provide our customers with the best possible extended warranty options.
Our roadside assistance program offers peace of mind to our customers, providing coverage for unexpected issues as we partner with leading roadside assistance providers such as AAA, Better World Club, Good Sam, USAA, and many others, to ensure you have access to the best possible assistance in the event of a breakdown or emergency.
Frequently Asked Questions
Which kind of oil is best for my McLaren?
We recommend using Mobil 1 ESP Formula 0W-40 or Castrol Edge Professional OE 5W-40 for McLaren vehicles.
Can I replace my McLaren's battery on my own?
We recommend having our certified McLaren technician replace the battery in your vehicle, as special equipment is required to reprogram the car's systems.
How often should I bring my McLaren in for routine maintenance?
McLaren recommends bringing your vehicle in for routine maintenance every 12 months or 10,000 miles, whichever comes first.
How frequently do I need to replace the brake pads on my McLaren?
The frequency of brake pad replacements depends on driving habits and conditions. Our certified McLaren technicians can assess the condition of your brake pads and provide recommendations.
How do I know if my McLaren needs new spark plugs?
If your McLaren is experiencing misfires or poor acceleration, it may be time to replace the spark plugs. Our certified McLaren technicians can perform a diagnostic check to determine if new spark plugs are needed.
What should I do if the check engine light on my McLaren turns on?
Bring your car as soon as you can to our ASE-certified McLaren technician for a diagnostic examination if your check engine light turns on.
How often should I flush my McLaren's coolant system?
The coolant system should be flushed every five years or 60,000 miles, whichever comes first, according to McLaren.
What sort of brake fluid is best for my McLaren?
McLaren recommends using a DOT 4 brake fluid with a minimum boiling point of 536°F.
MORE ARTICLES FROM RESOURCES
& NEWS