Suzuki is a well-known automaker with a reputation for building dependable and powerful automobiles. With a lengthy history, Suzuki has made a name for itself as a reliable brand in the automobile sector. Their diverse lineup of cars, motorcycles, and off-road vehicles appeals to a wide range of customers, offering versatility and exceptional craftsmanship. Suzuki cars are well-known for their dependability and fuel economy, making them a popular option for both regular and exciting tours. Whether you're looking for a compact city car or a rugged SUV, Suzuki has a model to suit your needs. With their commitment to innovation and quality, Suzuki continues to deliver vehicles that meet the demands of modern drivers.
At Elite Auto Repair, we are proud to offer professional Suzuki repair services in Florida. Our team of experienced technicians is well-versed in the intricacies of Suzuki vehicles and has the expertise to handle all types of repairs and maintenance tasks. Whether you need routine oil changes, brake inspections, engine diagnostics, or major repairs, our Suzuki repair shop has state-of-the-art tools and diagnostic equipment to ensure accurate and efficient service. We understand the importance of keeping your Suzuki running smoothly and strive to provide timely repairs to get you back on the road as quickly as possible. You can count on Elite Auto Repair to provide dependable and high-quality Suzuki repair services because we are dedicated to our customers' pleasure and pay close attention to every last detail.
We are pleased to provide Suzuki repair services in five convenient locations, including Delray Beach, Singer Island, Boca Raton, Port St. Lucie, and Stuart. Our skilled experts are prepared to offer first-rate service no matter where you are.
WE OFFER CAR EXCLUSIVE SERVICES
Our Suzuki repair services encompass a wide range of repairs, from engine diagnostics to transmission repairs and everything in between. Count on us for comprehensive and reliable repair solutions for your Suzuki vehicle.
Keep your car running smoothly with our comprehensive maintenance services.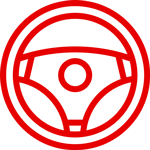 Ensure precise handling and a smooth ride with our steering and suspension services.
Brake System, Tires And Alignment
Maintain optimal safety and performance with our brake system, tire, and alignment services.
Our fast and efficient oil change service keeps your engine running smoothly.
Powertrain Repair and Service
Keep your car's powertrain in top condition with our expert repair and maintenance services.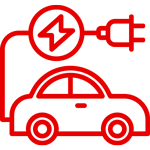 Major And Minor Electrical Repair
Keep your car's electrical system running smoothly with our major and minor electrical repair services.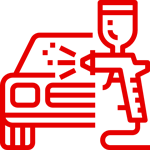 Auto Body Paint and Repair
Restore your car's appearance and protect its value with our auto body paint and repair services.
Ensure your car is always in top condition with our complete maintenance services.
We service most makes and models
In addition to our Suzuki repair services, we also offer comprehensive auto repair solutions for various car brands, ensuring reliable and efficient service for a wide range of vehicles.
We partner with top extended warranty companies in the US, such as Car Warranty Quotes, Toco, Concord, Protect My Car, Endurance, Chrysler Warranty Direct, Car Shield, Carchex, and many others, to provide our customers with the best possible extended warranty options.
Our roadside assistance program offers peace of mind to our customers, providing coverage for unexpected issues as we partner with leading roadside assistance providers such as AAA, Better World Club, Good Sam, USAA, and many others, to ensure you have access to the best possible assistance in the event of a breakdown or emergency.
Frequently Asked Questions
Are your technicians trained specifically for Suzuki repair services?
Yes, our specialists get specialized training to make sure they possess the skills and knowledge necessary for Suzuki repairs.
Do you use genuine Suzuki parts for repairs?
Absolutely! We are aware of how crucial it is to keep your vehicle's performance and dependability by purchasing original Suzuki components.
Can you handle both routine maintenance and major repairs for Suzuki vehicles?
Our experts are prepared to handle any Suzuki car maintenance or repairs, from simple engine repairs to extensive maintenance.
How long does it typically take to repair a Suzuki?
Repair times can vary depending on the nature and extent of the issue. However, we strive to provide efficient service and get you back on the road as soon as possible.
Can you help with Suzuki recalls or software updates?
Absolutely! Our technicians are well-versed in addressing recalls and performing software updates for Suzuki vehicles.
Is there a specific mileage or time interval for Suzuki maintenance?
Suzuki provides recommended maintenance schedules in the owner's manual, and we can help you stay on track with regular maintenance based on those guidelines.
Do you offer Suzuki-specific diagnostic services?
Yes, we have advanced diagnostic equipment and software specifically designed to diagnose and troubleshoot issues in Suzuki vehicles.
What should I do when the check engine light on my Suzuki turns on?
It's best to bring your vehicle to our Suzuki repair shop as soon as possible so our technicians can diagnose and address the issue promptly.
MORE ARTICLES FROM RESOURCES
& NEWS