Audi is a German luxury car manufacturer that is renowned for its sleek designs, innovative technology, and exceptional performance. Since its inception in 1909, Audi has been committed to crafting automobiles that are both stylish and functional, and this dedication to excellence has made it one of the most popular automotive brands in the world. Audi has something for everyone with a wide range of vehicles, including sporty coupes, powerful sedans, and versatile SUVs. Additionally, the business has become a leader in the automotive sector because of its dedication to innovation, safety, and sustainability.
If you're looking for Audi repair services in Florida, look no further than Elite Auto Repair. From the fast Audi TT to the roomy Audi Q7, all types of Audi cars may be repaired and maintained by our qualified specialists. We are proud to offer the best quality of care to ensure your Audi operates smoothly and dependably since we recognize that buying an Audi is an investment. Our Audi repair facility is outfitted with the most up-to-date diagnostic tools, and our professionals are qualified to tackle any potential repair or maintenance problem. Our crew has the skills and ability to complete any necessary routine maintenance, such as an oil change or brake check, or more involved repairs, such as engine or gearbox work, the first time. With our dedication to providing excellent customer service and affordable prices, you can trust Elite Auto Repair for all your Audi repair services in Florida.
We offer our services to Audi owners in five convenient locations in Florida, including Delray Beach, Singer Island, Boca Raton, Port St. Lucie, and Stuart. Our goal is to provide Audi owners with the best possible service, no matter where they are located in the state.
WE OFFER CAR EXCLUSIVE SERVICES
We provide various Audi repair services, including brake, engine, and gearbox work. To guarantee that your Audi is consistently working well, we work hard to offer complete repair options.
Keep your car running smoothly with our comprehensive maintenance services.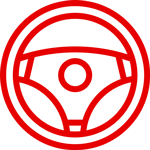 Ensure precise handling and a smooth ride with our steering and suspension services.
Brake System, Tires And Alignment
Maintain optimal safety and performance with our brake system, tire, and alignment services.
Our fast and efficient oil change service keeps your engine running smoothly.
Powertrain Repair and Service
Keep your car's powertrain in top condition with our expert repair and maintenance services.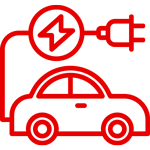 Major And Minor Electrical Repair
Keep your car's electrical system running smoothly with our major and minor electrical repair services.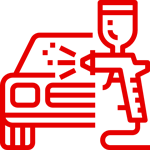 Auto Body Paint and Repair
Restore your car's appearance and protect its value with our auto body paint and repair services.
Ensure your car is always in top condition with our complete maintenance services.
We service most makes and models
We offer a comprehensive range of auto repair services for luxury car brands such as Audi, BMW, Mercedes-Benz, and many more by using the latest techniques to ensure your vehicle runs smoothly and efficiently, no matter what brand it is.
We partner with top extended warranty companies in the US, such as Car Warranty Quotes, Toco, Concord, Protect My Car, Endurance, Chrysler Warranty Direct, Car Shield, Carchex, and many others, to provide our customers with the best possible extended warranty options.
Our roadside assistance program offers peace of mind to our customers, providing coverage for unexpected issues as we partner with leading roadside assistance providers such as AAA, Better World Club, Good Sam, USAA, and many others, to ensure you have access to the best possible assistance in the event of a breakdown or emergency.
Frequently Asked Questions
How often should I have my Audi serviced?
Every 10,000 miles or once a year, whichever comes first, is when you should get your Audi serviced. Maintaining your Audi's performance requires regular maintenance.
Can you fix the modern systems in an Audi?
Yes, our technicians are trained to repair and maintain Audi's advanced technology systems, such as the MMI infotainment system, virtual cockpit, and driver assistance systems.
What is included in an Audi brake repair service?
Our Audi brake repair service includes inspecting and replacing brake pads, rotors, calipers, brake lines, and fluid as necessary.
Do you offer Audi transmission repair services?
Yes, our Audi transmission repair services include diagnosing, repairing, and replacing the transmission system components.
Can you service Audi's Quattro all-wheel-drive system?
Yes, our technicians are trained to service and maintain Audi's Quattro all-wheel-drive system to ensure optimal performance and handling.
How frequently should I replace the timing belt on my Audi?
It is recommended to replace the timing belt every 60,000-90,000 miles, depending on the model and year of your Audi.
What is included in an Audi engine diagnostic service?
Our Audi engine diagnostic service includes a comprehensive inspection of the engine, transmission, and electrical system to identify any issues or malfunctions. We use advanced diagnostic tools and techniques to provide an accurate diagnosis.
Can you perform Audi engine repairs and rebuilds?
Yes, if necessary, our skilled technicians can perform a full engine rebuild as well as diagnose and fix Audi engine problems.
MORE ARTICLES FROM RESOURCES
& NEWS