Chrysler is a US automaker that has been making cars for more than 90 years. The company has a long and rich history, having created some of the most iconic cars in the industry. Chrysler vehicles are known for their quality, durability, and innovative design. From classic models like the Chrysler 300 to modern favorites like the Pacifica, Chrysler has something for everyone. The company has also been at the forefront of automotive technology, introducing features like the first automatic transmission and the first minivan. With a commitment to innovation and quality, Chrysler has established itself as one of the top car manufacturers in the world.
At Elite Auto Repair, we specialize in providing high-quality Chrysler repair services to customers in Florida. Our experienced technicians are trained to handle all types of Chrysler vehicles, from classic models to the latest models on the market. We promptly and correctly identify any problems with your car using the most up-to-date diagnostic instruments and technology. Our Chrysler repair shop is equipped with state-of-the-art facilities, allowing us to provide the best possible service to our customers. Whether you require little fixes or significant upkeep, our team of professionals can assist. With a commitment to customer satisfaction and quality workmanship, Elite Auto Repair is the best choice for Chrysler repair services in Florida.
Our Chrysler repair services are offered at five accessible locations, including Delray Beach, Singer Island, Boca Raton, Port St. Lucie, and Stuart. Wherever you are in Florida, we are here to provide you with the highest quality Chrysler repair services.
WE OFFER CAR EXCLUSIVE SERVICES
At Elite Auto Repair, we offer comprehensive Chrysler repair services to keep your vehicle running at its best. Your Chrysler will be in excellent shape thanks to the extensive range of services our qualified specialists offer, from simple repairs to complicated maintenance.
Keep your car running smoothly with our comprehensive maintenance services.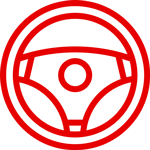 Ensure precise handling and a smooth ride with our steering and suspension services.
Brake System, Tires And Alignment
Maintain optimal safety and performance with our brake system, tire, and alignment services.
Our fast and efficient oil change service keeps your engine running smoothly.
Powertrain Repair and Service
Keep your car's powertrain in top condition with our expert repair and maintenance services.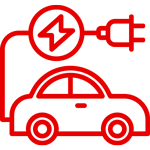 Major And Minor Electrical Repair
Keep your car's electrical system running smoothly with our major and minor electrical repair services.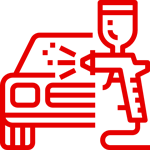 Auto Body Paint and Repair
Restore your car's appearance and protect its value with our auto body paint and repair services.
Ensure your car is always in top condition with our complete maintenance services.
We service most makes and models
For different automobile brands, Elite Auto Repair provides a broad range of auto repair services. Our skilled team of mechanics is committed to providing trustworthy and effective maintenance services to maintain your automobile in top condition. You can rely on us to handle your vehicle repair requirements knowledgeably and competently.
We partner with top extended warranty companies in the US, such as Car Warranty Quotes, Toco, Concord, Protect My Car, Endurance, Chrysler Warranty Direct, Car Shield, Carchex, and many others, to provide our customers with the best possible extended warranty options.
Our roadside assistance program offers peace of mind to our customers, providing coverage for unexpected issues as we partner with leading roadside assistance providers such as AAA, Better World Club, Good Sam, USAA, and many others, to ensure you have access to the best possible assistance in the event of a breakdown or emergency.
Frequently Asked Questions
What are some common issues that can occur in a Chrysler vehicle?
Transmission difficulties, electrical problems, and suspension problems are some of the frequent issues with Chrysler automobiles.
Can I take my Chrysler to any repair shop for service?
While you can take your Chrysler to any repair shop, choosing one that specializes in Chrysler repair services is best. This will guarantee that your automobile gets the finest care available. That's why we focus on our repair shop and ASE-certified technicians who specialize in performing excellent repairs for your Chrysler.
How frequently should my Chrysler be serviced?
Having your Chrysler serviced is advised every 5,000 miles or every six months, whichever comes first.
Can I get routine maintenance services done at Elite Auto Repair?
Yes, we provide regular maintenance services for Chrysler cars and trucks, such as oil changes, tire rotations, and brake checks.
Can you perform major repairs on my Chrysler?
Yes, our experienced technicians can handle major repairs on Chrysler vehicles, including engine repairs and transmission replacements.
Do you use OEM parts for Chrysler repairs?
Yes, to guarantee the best quality and compatibility with your car, we only use OEM (Original Equipment Manufacturer) components for all Chrysler repairs.
Can you diagnose the warning lights on my Chrysler dashboard?
Yes, we have advanced diagnostic tools that can quickly and accurately diagnose warning lights on your Chrysler dashboard.
How long does a typical Chrysler repair take?
The complexity of the repair will determine how long it takes to fix your Chrysler. An anticipated completion time will be given to you by our professionals.
MORE ARTICLES FROM RESOURCES
& NEWS