Bugatti is a legendary brand of high-performance luxury sports cars that has been around since 1909. Known for its exceptional engineering and unparalleled design, Bugatti is a symbol of prestige and exclusivity in the automotive industry. The brand has produced some of the most iconic cars in history, such as the Bugatti Veyron and the Bugatti Chiron, which hold the record for the world's fastest production cars. Owning a Bugatti is a dream come true for car enthusiasts and collectors alike, and the brand continues to push the limits of what is possible with every new model.
If you're a Bugatti owner in Florida and in need of repair services, Elite Auto Repair is your go-to destination. Our technicians are certified experts in Bugatti repair services and have years of experience working on these high-end vehicles. We employ the most up-to-date diagnostic tools and technology at our Bugatti repair facility to rapidly find and fix any problems your Bugatti could be having. Our crew has the skills and understanding to keep your Bugatti operating smoothly at its best, from basic maintenance to significant repairs. We understand the unique needs of Bugatti owners and are committed to providing exceptional customer service and the highest level of workmanship. When it comes to Bugatti repair services in Florida, trust Elite Auto Repair to deliver the best results.
We are proud to offer our Bugatti repair services in five convenient locations throughout Florida, including Delray Beach, Singer Island, Boca Raton, Port St. Lucie, and Stuart. Wherever you are in the state, our expert technicians are just a short drive away to provide the top-notch Bugatti repair services you need.
WE OFFER CAR EXCLUSIVE SERVICES
We provide a comprehensive range of Bugatti repair services at Elite Auto Repair, including engine, gearbox, braking, suspension, and more. With the most up-to-date equipment and technology, our licensed experts can tackle any repair task, no matter how big or small.
Keep your car running smoothly with our comprehensive maintenance services.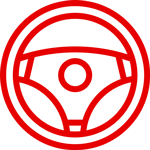 Ensure precise handling and a smooth ride with our steering and suspension services.
Brake System, Tires And Alignment
Maintain optimal safety and performance with our brake system, tire, and alignment services.
Our fast and efficient oil change service keeps your engine running smoothly.
Powertrain Repair and Service
Keep your car's powertrain in top condition with our expert repair and maintenance services.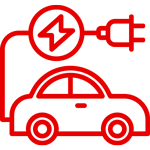 Major And Minor Electrical Repair
Keep your car's electrical system running smoothly with our major and minor electrical repair services.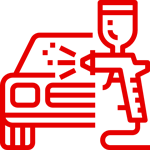 Auto Body Paint and Repair
Restore your car's appearance and protect its value with our auto body paint and repair services.
Ensure your car is always in top condition with our complete maintenance services.
We service most makes and models
We offer a comprehensive range of auto repair services for luxury car brands such as Audi, BMW, Mercedes-Benz, and many more by using the latest techniques to ensure your vehicle runs smoothly and efficiently, no matter what brand it is.
We partner with top extended warranty companies in the US, such as Car Warranty Quotes, Toco, Concord, Protect My Car, Endurance, Chrysler Warranty Direct, Car Shield, Carchex, and many others, to provide our customers with the best possible extended warranty options.
Our roadside assistance program offers peace of mind to our customers, providing coverage for unexpected issues as we partner with leading roadside assistance providers such as AAA, Better World Club, Good Sam, USAA, and many others, to ensure you have access to the best possible assistance in the event of a breakdown or emergency.
Frequently Asked Questions
How often should I bring my Bugatti in for maintenance?
It is recommended to bring your Bugatti in for maintenance every 6 months or every 3,000 miles, whichever comes first.
How soon can I expect my Bugatti to be fixed?
The degree of the damage and the required repairs will determine how long it will take to fix your Bugatti. After analyzing the problem, our professionals will give you a rough timeline.
Can you perform routine maintenance on my Bugatti?
Yes, our expert technicians can perform routine maintenance on your Bugatti, including oil changes, tire rotations, and brake inspections.
Do you use genuine Bugatti parts for repairs?
Yes, in order to guarantee the best possible quality and performance, we only use genuine Bugatti parts for all repairs.
Can you diagnose and repair electrical issues on my Bugatti?
Yes, we can identify and fix any electrical problems your Bugatti may be having thanks to our cutting-edge diagnostic tools and experience.
What will the cost be to fix my Bugatti?
Depending on the severity of the damage, the needed components, and the labor, different parts and labor costs will be incurred. Prior to doing any repair, our professionals will provide you with a thorough quotation.
Can you perform performance upgrades on my Bugatti?
Yes, we offer a range of performance upgrades for Bugatti owners who want to take their vehicles to the next level. Our technicians can recommend and install the best upgrades for your specific model.
Will my Bugatti be safe in your repair shop?
Absolutely. Our repair shops are equipped with state-of-the-art security systems, and our technicians are trained to handle high-end vehicles like Bugatti with the utmost care and professionalism. We understand how valuable your Bugatti is to you, and we take all necessary precautions to ensure its safety while it's in our care.
MORE ARTICLES FROM RESOURCES
& NEWS