Jaguar is a luxury car brand that has been producing stunning vehicles for almost a century. Founded in 1922 in Coventry, England, the company has a rich history of designing sleek and elegant cars that are as impressive to drive as they are to look at. Jaguar's lineup includes models like the F-Type, XE, and XF, all known for superior performance and cutting-edge technology. The brand is renowned for crafting some of the most powerful and beautiful cars on the road, making it a top choice for drivers who appreciate luxury and performance.
At Elite Auto Repair, we understand that owning a Jaguar is a special experience. To keep your Jaguar operating smoothly, we provide top-notch repair services. Years of expertise working on Jaguars of all models and generations are available from our team of highly qualified experts. We have the skills and experience to do any task correctly, from simple repairs to more involved upkeep. Whether you need an oil change, brake repair, or engine tune-up, Elite Auto Repair is the right Jaguar repair shop in Florida that you can trust to deliver outstanding results. If you're looking for top-notch Jaguar repair services in Florida, look no further than Elite Auto Repair.
Our Jaguar repair services are available in five convenient locations throughout Florida, including Delray Beach, Singer Island, Boca Raton, Port St. Lucie, and Stuart. Our knowledgeable professionals are ready to give you the best Jaguar repair services available, no matter where you are in the state.
WE OFFER CAR EXCLUSIVE SERVICES
At Elite Auto Repair, we provide a variety of Jaguar repair services, including gearbox, suspension, and brake repair. Our technicians have the expertise and knowledge to handle any issue with your Jaguar, so you can rest assured that your vehicle is in good hands.
Keep your car running smoothly with our comprehensive maintenance services.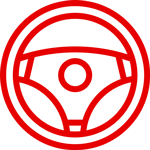 Ensure precise handling and a smooth ride with our steering and suspension services.
Brake System, Tires And Alignment
Maintain optimal safety and performance with our brake system, tire, and alignment services.
Our fast and efficient oil change service keeps your engine running smoothly.
Powertrain Repair and Service
Keep your car's powertrain in top condition with our expert repair and maintenance services.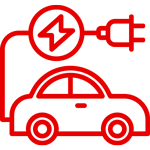 Major And Minor Electrical Repair
Keep your car's electrical system running smoothly with our major and minor electrical repair services.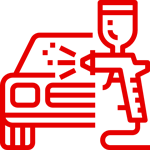 Auto Body Paint and Repair
Restore your car's appearance and protect its value with our auto body paint and repair services.
Ensure your car is always in top condition with our complete maintenance services.
We service most makes and models
We offer a comprehensive range of auto repair services for luxury car brands such as Audi, BMW, Mercedes-Benz, and many more by using the latest techniques to ensure your vehicle runs smoothly and efficiently, no matter what brand it is.
We partner with top extended warranty companies in the US, such as Car Warranty Quotes, Toco, Concord, Protect My Car, Endurance, Chrysler Warranty Direct, Car Shield, Carchex, and many others, to provide our customers with the best possible extended warranty options.
Our roadside assistance program offers peace of mind to our customers, providing coverage for unexpected issues as we partner with leading roadside assistance providers such as AAA, Better World Club, Good Sam, USAA, and many others, to ensure you have access to the best possible assistance in the event of a breakdown or emergency.
Frequently Asked Questions
What kind of maintenance does my Jaguar need?
Jaguars require regular maintenance, including oil changes, fluid checks, and brake inspections. The smooth and effective operation of your Jaguar is ensured by routine maintenance.
How often should I replace the oil in my Jaguar?
According to Jaguar, you should replace your oil every 12 months or every 7,500 miles.
Why is the engine light on in my Jaguar?
Your engine light could be on for a number of reasons, such as problems with the oxygen sensor, catalytic converter, or ignition coil. Our professionals are able to identify the problem and offer a fix.
What is the root of my Jaguar's overheating?
Numerous things, such as a broken thermostat, low coolant levels, or a broken water pump, can contribute to overheating. Our professionals are able to identify the underlying issue and offer a fix.
What's up with the noises my Jaguar is making?
Strange noises can be an indication of a number of different problems, such as issues with the engine, brakes, or suspension. The problem can be identified and fixed by our professionals.
How often should I get the brakes on my Jaguar inspected?
Every 10,000 miles or once a year, whichever comes first, Jaguar advises having your brakes inspected.
What is causing my Jaguar's transmission to slip?
Numerous problems, including low fluid levels, a worn clutch, or an imperfect torque converter, can result in gearbox slipping. Our professionals are able to identify the problem and offer a fix.
How can I keep my Jaguar running smoothly?
Your Jaguar must have routine maintenance, such as oil changes, fluid checks, and brake inspections, in order to function properly. Additionally, driving your vehicle with care and avoiding rapid acceleration can help extend the life of your vehicle.
MORE ARTICLES FROM RESOURCES
& NEWS