Honda is a renowned automobile manufacturer known for its commitment to innovation, reliability, and performance. With a rich history spanning decades, Honda has consistently produced high-quality vehicles that have captured the hearts of car enthusiasts worldwide. Honda provides a variety of vehicles to suit various requirements and interests, ranging from small sedans to roomy SUVs and eco-friendly hybrids. The brand's dedication to engineering excellence has earned it a loyal customer base, who trust Honda for its cutting-edge technology, fuel efficiency, and exceptional driving experience. Whether you're looking for a stylish city car or a family-friendly minivan, Honda delivers on both style and substance, making it a top choice for discerning drivers.
At Elite Auto Repair, we take pride in providing top-notch Honda repair services to customers in Florida. Our staff of qualified specialists has years of experience working on all Honda car models, making us a reliable Honda repair facility. From routine maintenance tasks like oil changes and tire rotations to complex engine repairs and electrical diagnostics, our technicians are equipped with state-of-the-art tools and equipment to deliver efficient and reliable solutions. We understand the importance of keeping your Honda in optimal condition, and our dedicated professionals work diligently to ensure that your vehicle receives the highest standard of care. Whether you need a minor fix or a major repair, you can rely on Elite Auto Repair for exceptional Honda repair services that prioritize quality, affordability, and customer satisfaction.
As we broaden our reach, we are pleased to provide Honda repair services in five accessible cities of Florida, including Delray Beach, Singer Island, Boca Raton, Port St. Lucie, and Stuart. Our skilled technicians are ready to provide exceptional care for your Honda, no matter where you are.
WE OFFER CAR EXCLUSIVE SERVICES
At Elite Auto Repair, we focus on offering thorough maintenance and repair services for Honda cars. Your automobile will receive top-notch care thanks to our knowledgeable specialists' extensive training and expertise in managing all kinds of Honda repairs. You can rely on us to maintain the smooth operation of your Honda.
Keep your car running smoothly with our comprehensive maintenance services.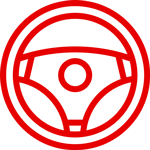 Ensure precise handling and a smooth ride with our steering and suspension services.
Brake System, Tires And Alignment
Maintain optimal safety and performance with our brake system, tire, and alignment services.
Our fast and efficient oil change service keeps your engine running smoothly.
Powertrain Repair and Service
Keep your car's powertrain in top condition with our expert repair and maintenance services.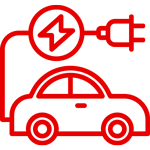 Major And Minor Electrical Repair
Keep your car's electrical system running smoothly with our major and minor electrical repair services.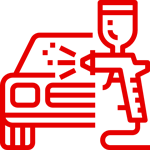 Auto Body Paint and Repair
Restore your car's appearance and protect its value with our auto body paint and repair services.
Ensure your car is always in top condition with our complete maintenance services.
We service most makes and models
Elite Auto Repair provides a broad range of auto repair services for different automobile brands. Our skilled technicians are experienced in handling repairs for popular car brands, ensuring your vehicle receives the expert care it deserves. Regardless of the brand or model of your automobile, we have you covered for anything from simple maintenance to sophisticated repairs.
We partner with top extended warranty companies in the US, such as Car Warranty Quotes, Toco, Concord, Protect My Car, Endurance, Chrysler Warranty Direct, Car Shield, Carchex, and many others, to provide our customers with the best possible extended warranty options.
Our roadside assistance program offers peace of mind to our customers, providing coverage for unexpected issues as we partner with leading roadside assistance providers such as AAA, Better World Club, Good Sam, USAA, and many others, to ensure you have access to the best possible assistance in the event of a breakdown or emergency.
Frequently Asked Questions
Can you handle major engine repairs for my Honda?
Absolutely! Our skilled technicians are well-versed in handling major engine repairs specific to Honda vehicles, ensuring optimal performance and longevity.
Are you equipped to diagnose and fix electrical issues in my Honda?
Yes, our technicians are experienced in diagnosing and resolving electrical problems in Honda vehicles, utilizing specialized tools and diagnostic equipment.
Do you offer Honda-specific maintenance services, such as timing belt replacement?
Yes, we provide Honda-specific maintenance services, including timing belt replacement, to ensure the longevity and reliability of your Honda vehicle.
Can you perform transmission repairs for my Honda?
Absolutely! Our professionals are adept in identifying and fixing transmission problems in Honda cars, ensuring effortless shifting and top efficiency.
Do you use genuine Honda parts for repairs and replacements?
Yes, we understand the importance of using genuine Honda parts for repairs and replacements to maintain the integrity and performance of your Honda vehicle.
Can you handle air conditioning repairs for my Honda?
Our experts are skilled in locating and fixing gearbox issues in Honda vehicles, ensuring smooth shifting and maximum effectiveness.
Are you experienced in fixing suspension and steering problems in Honda vehicles?
Our technicians are skilled in identifying and resolving suspension and steering issues specific to Honda vehicles, ensuring a smooth and controlled ride.
Can you perform brake repairs and replacements for my Honda?
Absolutely! Our technicians are trained in Honda-specific brake systems, providing reliable and efficient brake repairs and replacements.
MORE ARTICLES FROM RESOURCES & NEWS