Mercedes-Benz is a German luxury automobile manufacturer that produces a wide range of high-end vehicles. The 1926-founded business is well-known today for its cutting-edge design, technology, and outstanding performance. Mercedes-Benz vehicles are highly sought after by discriminating purchasers all over the world because they are full of luxury, elegance, and refinement. The brand's diverse lineup includes sedans, coupes, SUVs, convertibles, and sports cars, each with unique character and features. With a long-standing reputation for quality, reliability, and innovation, Mercedes-Benz is a top choice for drivers who demand the best.
When it comes to Mercedes Benz Repair Services, Elite Auto Repair is a top-rated repair shop in Florida specializing in servicing and repairing Mercedes-Benz vehicles. Our team of expert technicians has years of experience working with these prestigious cars, and we use state-of-the-art equipment and techniques to diagnose and repair any issues quickly and efficiently. In addition to basic maintenance, brake repair, engine diagnostics, suspension repairs, and other services, we also provide a wide range of other Mercedes Benz repair services. Our goal is to provide our clients with the highest level of service and expertise, and we take pride in our ability to get these cars back on the road in top condition with the assistance of our ASE-certified technicians. If you're looking for a reliable and trustworthy Mercedes Benz Repair Shop in Florida, Elite Auto Repair is the place to go.
We are proud to deliver our Mercedes Benz Repair Services in 5 locations, including Delray Beach, Singer Island, Boca Raton, Port St. Lucie, and Stuart. Regardless of where you are among any one of these locations in Florida, you can count on us to provide high-quality repairs.
WE OFFER CAR EXCLUSIVE SERVICES
Our Mercedes Benz Repair Services cover a wide range of repairs, from brakes and suspension to transmission and engine repairs. With our expertise, you can trust that your luxury vehicle is in good hands and will be repaired efficiently and effectively.
Keep your car running smoothly with our comprehensive maintenance services.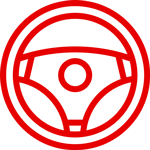 Ensure precise handling and a smooth ride with our steering and suspension services.
Brake System, Tires And Alignment
Maintain optimal safety and performance with our brake system, tire, and alignment services.
Our fast and efficient oil change service keeps your engine running smoothly.
Powertrain Repair and Service
Keep your car's powertrain in top condition with our expert repair and maintenance services.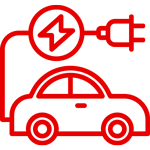 Major And Minor Electrical Repair
Keep your car's electrical system running smoothly with our major and minor electrical repair services.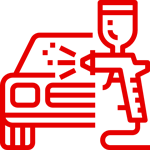 Auto Body Paint and Repair
Restore your car's appearance and protect its value with our auto body paint and repair services.
Ensure your car is always in top condition with our complete maintenance services.
We service most makes and models
We offer a comprehensive range of auto repair services for luxury car brands such as Audi, BMW, Mercedes-Benz, and many more by using the latest techniques to ensure your vehicle runs smoothly and efficiently, no matter what brand it is.
We partner with top extended warranty companies in the US, such as Car Warranty Quotes, Toco, Concord, Protect My Car, Endurance, Chrysler Warranty Direct, Car Shield, Carchex, and many others, to provide our customers with the best possible extended warranty options.
Our roadside assistance program offers peace of mind to our customers, providing coverage for unexpected issues as we partner with leading roadside assistance providers such as AAA, Better World Club, Good Sam, USAA, and many others, to ensure you have access to the best possible assistance in the event of a breakdown or emergency.
Frequently Asked Questions
What type of oil does my Mercedes Benz require?
Mercedes Benz vehicles require synthetic oil with a weight of 0W-40, 5W-30, or 5W-40. To find out what kind of oil your car needs, refer to your owner's manual.
What should I do if my Mercedes Benz warning lights come on?
When a warning light comes on, you ought to bring your car in for repair right away. Your Mercedes Benz can sustain more harm if you keep driving it in such a condition.
How often should I change the brake pads on my Mercedes Benz?
The lifespan of your brake pads depends on your driving habits, but it is recommended to have them inspected at least once a year.
Can I bring my Mercedes Benz to any auto repair shop for service?
While you can bring your Mercedes Benz to any auto repair shop, it is recommended to bring it to Elite Auto Repair as we have ASE-certified technicians for Mercedes Benz who ensure reliable service with expertise.n
How often should I replace my Mercedes Benz battery?
Mercedes Benz batteries typically last around 3-5 years, but it is recommended to have them checked during routine maintenance visits.
What is included in Mercedes Benz Service A?
Service A is recommended after the first 10,000 miles or one year of owning your Mercedes-Benz, and it includes a comprehensive inspection of your vehicle and replacing the oil filter and synthetic motor oil.
What is included in Mercedes Benz Service B?
Service B is recommended after the first 20,000 miles or two years of owning your Mercedes-Benz, and it includes everything that is included in Service A, as well as a brake fluid replacement, cabin dust/combination filter replacement, and a more thorough inspection of your vehicle.
Is it necessary to get both Mercedes Benz Service A and B done?
Yes, it is recommended to get both services done as they are designed to ensure the optimal performance and safety of your Mercedes Benz. Skipping a service could potentially lead to costly repairs in the future.
MORE ARTICLES FROM RESOURCES
& NEWS