Maserati is an Italian luxury car manufacturer known for producing high-performance sports cars and grand tourers. Founded in 1914 in Bologna, Italy, Maserati has a long and storied history of building some of the most iconic and beautiful cars in the world. With a focus on performance, design, and craftsmanship, Maserati has become synonymous with luxury and exclusivity. From the sleek and stylish GranTurismo to the powerful and agile Levante SUV, every Maserati is a work of art that combines Italian passion with engineering excellence.
When it comes to maintaining and repairing your Maserati, you want to trust your vehicle to be the best in the business. That's where Elite Auto Repair comes in. Our expert technicians have years of experience working on Maserati vehicles, and we offer a full range of Maserati repair services in Florida to keep your car running at its best. Whether you require standard upkeep, such as oil changes and brake checks, or more involved repairs, such as engine or gearbox work, our Maserati repair shop has the skills and experience to complete the job correctly. To keep your Maserati running at its best, we only utilize the best components and cutting-edge diagnostic tools. So don't look anywhere else but Elite Auto Repair if you're searching for dependable and trustworthy Maserati repair services in Florida.
Our widespread presence allows Maserati owners to access our top-quality repair services without traveling far. Whether you're in Delray Beach, Singer Island, Boca Raton, Port St. Lucie, or Stuart, we're always here to help you keep your Maserati running smoothly.
WE OFFER CAR EXCLUSIVE SERVICES
At Elite Auto Repair, we offer a comprehensive suite of Maserati repair services, including brake repair, suspension work, electrical diagnostics, and more. No matter what kind of issue you're experiencing with your Maserati, we have the tools and ASE-certified technicians to fix it quickly and effectively.
Keep your car running smoothly with our comprehensive maintenance services.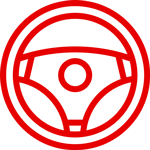 Ensure precise handling and a smooth ride with our steering and suspension services.
Brake System, Tires And Alignment
Maintain optimal safety and performance with our brake system, tire, and alignment services.
Our fast and efficient oil change service keeps your engine running smoothly.
Powertrain Repair and Service
Keep your car's powertrain in top condition with our expert repair and maintenance services.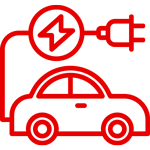 Major And Minor Electrical Repair
Keep your car's electrical system running smoothly with our major and minor electrical repair services.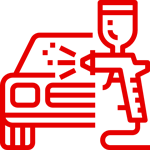 Auto Body Paint and Repair
Restore your car's appearance and protect its value with our auto body paint and repair services.
Ensure your car is always in top condition with our complete maintenance services.
We service most makes and models
We offer a comprehensive range of auto repair services for luxury car brands such as Audi, BMW, Mercedes-Benz, and many more by using the latest techniques to ensure your vehicle runs smoothly and efficiently, no matter what brand it is.
We partner with top extended warranty companies in the US, such as Car Warranty Quotes, Toco, Concord, Protect My Car, Endurance, Chrysler Warranty Direct, Car Shield, Carchex, and many others, to provide our customers with the best possible extended warranty options.
Our roadside assistance program offers peace of mind to our customers, providing coverage for unexpected issues as we partner with leading roadside assistance providers such as AAA, Better World Club, Good Sam, USAA, and many others, to ensure you have access to the best possible assistance in the event of a breakdown or emergency.
Frequently Asked Questions
What kinds of Maserati repair services do you offer?
We offer a full range of Maserati repair services, including routine maintenance, brake repair, suspension work, electrical diagnostics, and many more.
Do you use genuine Maserati parts for repairs?
To assure the best quality and performance, we only make repairs using original Maserati components.
How long does a typical Maserati repair take?
The nature of the damage and the particular remedies required determine how long the repairs will take. When you bring your car in for servicing, our crew will give you an estimation of the time needed for the repairs.
Can you repair vintage Maserati models?
Yes, we have experience repairing vintage Maserati models and can provide expert restoration and repair services.
Can you perform Maserati engine rebuilds?
Yes, we have the experience and expertise to perform complete engine rebuilds for Maserati cars.
How much does Maserati repair service cost?
The cost of Maserati repair services varies depending on the extent of the damage and the specific repairs needed. Our team will provide you with a detailed estimate before any work begins.
Do you offer Maserati maintenance services?
Yes, we offer a full range of maintenance services for Maserati cars, including oil changes, tire rotations, and brake inspections, to keep your car running at its best.
Can you provide Maserati maintenance tips to help me keep my car in good condition?
Absolutely! Our team can provide you with Maserati maintenance tips, including how often to change your oil, how to care for your tires, and how to avoid common maintenance issues. Your Maserati should continue to function well for many years with our assistance.
MORE ARTICLES FROM RESOURCES
& NEWS