Renault is a renowned automotive brand with a rich history in the global automobile industry. Known for its innovative designs and cutting-edge technology, Renault has consistently produced vehicles that combine style, performance, and reliability. With a wide range of models catering to different customer preferences, Renault offers options for both urban driving and adventurous journeys. Whether it's the compact and agile Renault Clio or the spacious and versatile Renault Kadjar, Renault vehicles are designed to provide a comfortable and enjoyable driving experience. With their commitment to sustainability, Renault has also introduced electric and hybrid models, contributing to a greener future. As a leading automotive brand, Renault continues to push the boundaries of automotive engineering and remains a popular choice for drivers around the world.
At Elite Auto Repair, we take pride in providing exceptional Renault repair services in Florida. Our highly qualified professionals are committed to maintaining your Renault car in top shape as a dependable and trustworthy Renault repair facility. We understand the intricacies of Renault vehicles and have extensive experience in diagnosing and resolving a wide range of mechanical and electrical issues. Whether your Renault needs routine maintenance, such as oil changes or brake inspections, or more complex repairs, our technicians have the expertise and knowledge to get the job done efficiently and effectively. We ensure that every repair is carried out to the highest standards using state-of-the-art equipment and genuine Renault parts. You can rely on Elite Auto Repair for all your Renault repair requirements in Florida because of our dedication to providing excellent customer service and careful attention to detail.
We are proud to offer our exceptional Renault repair services in five convenient locations, including Delray Beach, Singer Island, Boca Raton, Port St. Lucie, and Stuart. Our skilled technicians are readily available to provide top-notch service to Renault owners throughout these areas.
WE OFFER CAR EXCLUSIVE SERVICES
Our Renault repair services encompass a wide range of expertise, including engine repairs, electrical diagnostics, brake replacements, and more. No matter the issue, our skilled technicians are equipped to handle any repair needs for your Renault vehicle.
Keep your car running smoothly with our comprehensive maintenance services.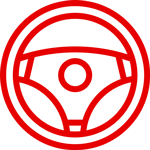 Ensure precise handling and a smooth ride with our steering and suspension services.
Brake System, Tires And Alignment
Maintain optimal safety and performance with our brake system, tire, and alignment services.
Our fast and efficient oil change service keeps your engine running smoothly.
Powertrain Repair and Service
Keep your car's powertrain in top condition with our expert repair and maintenance services.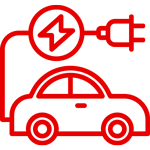 Major And Minor Electrical Repair
Keep your car's electrical system running smoothly with our major and minor electrical repair services.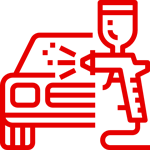 Auto Body Paint and Repair
Restore your car's appearance and protect its value with our auto body paint and repair services.
Ensure your car is always in top condition with our complete maintenance services.
We service most makes and models
In addition to our comprehensive Renault repair services, we offer expert auto repair services for various car brands. Our skilled technicians are trained to handle repairs for a wide range of car brands, ensuring that all customers receive top-notch service regardless of their vehicle.
We partner with top extended warranty companies in the US, such as Car Warranty Quotes, Toco, Concord, Protect My Car, Endurance, Chrysler Warranty Direct, Car Shield, Carchex, and many others, to provide our customers with the best possible extended warranty options.
Our roadside assistance program offers peace of mind to our customers, providing coverage for unexpected issues as we partner with leading roadside assistance providers such as AAA, Better World Club, Good Sam, USAA, and many others, to ensure you have access to the best possible assistance in the event of a breakdown or emergency.
Frequently Asked Questions
Can you service and repair all Renault models?
Yes, our technicians are experienced in servicing and repairing all Renault models, including popular ones like the Clio, Megane, Captur, and Kadjar.
Do you use genuine Renault parts for repairs?
Absolutely! We understand the importance of using genuine Renault parts to maintain the integrity and performance of your vehicle, so we only use authentic Renault parts for all repairs.
How often should I bring my Renault in for regular maintenance?
It is generally recommended to bring your Renault in for regular maintenance every 6,000 to 8,000 miles or as indicated by your vehicle's maintenance schedule.
Can you fix my Renault's complicated electrical problems?
Our skilled technicians have the expertise to diagnose and resolve complex electrical issues specific to Renault vehicles, ensuring optimal functionality.
My Renault is experiencing transmission problems. Can you repair it?
Yes, our technicians are trained to diagnose and repair transmission issues specific to Renault vehicles, providing efficient and effective solutions to get your car back on the road.
Are your technicians certified to work on Renault vehicles?
Absolutely! Our technicians are highly skilled and certified to work on Renault vehicles, possessing the necessary expertise and knowledge to handle repairs and maintenance.
Can you perform Renault software updates and programming?
Yes, we have the necessary equipment and software to perform updates and programming specific to Renault vehicles, ensuring your car's systems are up to date.
How long does it typically take to do a repair on a Renault?
The repair duration depends on the specific issue, but we strive to complete repairs as quickly as possible while maintaining high-quality standards. A time estimate for the particular repair you need will be given to you by our staff.
MORE ARTICLES FROM RESOURCES & NEWS