Aston Martin is a British luxury automobile maker well-known for its grand tourers and high-performance sports cars. Lionel Martin and Robert Bamford established the business in 1913, and ever since, it has stood for class, quickness, and exclusivity. Aston Martin has a rich heritage of designing and engineering some of the most iconic cars in automotive history, such as the DB5 featured in the James Bond films. Today, the company continues to innovate and push the boundaries of automotive technology while maintaining its commitment to craftsmanship and artistry.
If you own an Aston Martin, you know it requires expert care and maintenance to keep it running at its best. To help you keep your car in peak shape, Elite Auto Repair offers high-quality Aston Martin repair services in Florida. Our technicians are highly trained and experienced in working with Aston Martin vehicles, and we use state-of-the-art diagnostic tools and equipment to ensure that every repair is performed with precision and accuracy. Whether you need routine maintenance or major repairs, our Aston Martin repair shop is equipped to handle all your needs. From oil changes to engine overhauls, we provide comprehensive services to keep your Aston Martin running smoothly and reliably. So, if you're looking for Aston Martin repair services in Florida, look no further than Elite Auto Repair.
At Elite Auto Repair, we understand that owning an Aston Martin is a significant investment, which is why we go above and beyond to provide exceptional service and customer care. Our goal is to ensure that every client who brings their Aston Martin to our repair shop receives personalized attention and a service experience that exceeds their expectations.
WE OFFER CAR EXCLUSIVE SERVICES
Numerous maintenance and repair procedures are covered by Elite Auto Repair's Aston Martin repair services. We also offer performance upgrades and customizations to help you get the most out of your Aston Martin.
Keep your car running smoothly with our comprehensive maintenance services.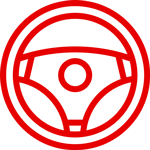 Ensure precise handling and a smooth ride with our steering and suspension services.
Brake System, Tires And Alignment
Maintain optimal safety and performance with our brake system, tire, and alignment services.
Our fast and efficient oil change service keeps your engine running smoothly.
Powertrain Repair and Service
Keep your car's powertrain in top condition with our expert repair and maintenance services.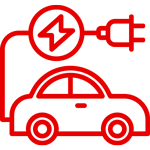 Major And Minor Electrical Repair
Keep your car's electrical system running smoothly with our major and minor electrical repair services.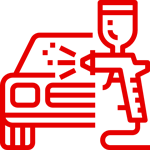 Auto Body Paint and Repair
Restore your car's appearance and protect its value with our auto body paint and repair services.
Ensure your car is always in top condition with our complete maintenance services.
We service most makes and models
We offer a comprehensive range of auto repair services for luxury car brands such as Audi, BMW, Mercedes-Benz, and many more by using the latest techniques to ensure your vehicle runs smoothly and efficiently, no matter what brand it is.
We partner with top extended warranty companies in the US, such as Car Warranty Quotes, Toco, Concord, Protect My Car, Endurance, Chrysler Warranty Direct, Car Shield, Carchex, and many others, to provide our customers with the best possible extended warranty options.
Our roadside assistance program offers peace of mind to our customers, providing coverage for unexpected issues as we partner with leading roadside assistance providers such as AAA, Better World Club, Good Sam, USAA, and many others, to ensure you have access to the best possible assistance in the event of a breakdown or emergency.
Frequently Asked Questions
What kind of repair services do you offer for Aston Martin vehicles?
Engine, braking, suspension, and other repair services are just a few of the ones we provide at Elite Auto Repair for Aston Martin cars.
Are your service personnel certified to operate on Aston Martin automobiles?
Yes, our technicians are highly trained and experienced in working with Aston Martin vehicles and use state-of-the-art diagnostic tools and equipment to ensure accurate repairs.
Can you diagnose electrical problems in Aston Martin vehicles?
Yes, we have the expertise and diagnostic equipment to diagnose and repair electrical issues in Aston Martin vehicles.
How long does an Aston Martin repair usually take?
The length of time for an Aston Martin repair can vary depending on the type of repair needed, but our team will provide an estimated timeline for completion.
How do I know if my Aston Martin needs new brakes?
Signs that your Aston Martin may need new brakes include squeaking or grinding noises, a soft or spongy brake pedal, or vibration or pulsation in the brake pedal.
How frequently should I replace the oil in my Aston Martin?
The oil in your Aston Martin should be changed every six months or 5,000 kilometers, whichever comes first.
How do I know if my Aston Martin's suspension needs repair?
Signs that your Aston Martin's suspension may need repair include a bumpy or uncomfortable ride, uneven tire wear, or pulling or drifting sensation while driving.
Can you perform an alignment on my Aston Martin?
Yes, we offer wheel alignment services for Aston Martin vehicles to ensure proper handling and tire wear.
MORE ARTICLES FROM RESOURCES
& NEWS