BMW is a German luxury car manufacturer, falling under the category of European cars, known for its sleek designs, powerful engines, and advanced technology features. As a result of its reputation for excellence and performance, BMW has gained popularity among luxury vehicle purchasers and auto enthusiasts. At Elite Auto Repair, we understand the importance of providing specialized services for BMW owners. With years of expertise working on BMW automobiles, our team of knowledgeable experts uses the most up-to-date diagnostic technology and instruments to guarantee that every repair and maintenance service is completed correctly.
We offer a wide range of BMW repair services, including oil changes, brake repair, engine diagnostics, transmission service, and more. To guarantee that your BMW functions smoothly and dependably for many years to come, we only utilize the best components and materials. Additionally, we offer personalized repair services and attention to every customer, and we work to ensure that your BMW is always in top condition. Elite Auto Repair is the place for experienced BMW servicing, whether you need minor fixes or extensive maintenance.
We are committed to providing top-notch BMW repair services in five convenient locations throughout Florida. Whether you're in Delray Beach, Boca Raton, Singer Island, Port St. Lucie, or Stuart, our highly skilled technicians are here to help you keep your BMW in optimal condition.
WE OFFER CAR EXCLUSIVE SERVICES
We offer a comprehensive range of BMW repair services, including diagnostics, engine repair, brake repair, transmission service, and more, using only OEM parts and the latest diagnostic tools to ensure your BMW performs at its best.
Keep your car running smoothly with our comprehensive maintenance services.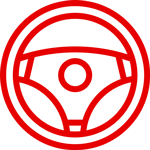 Ensure precise handling and a smooth ride with our steering and suspension services.
Brake System, Tires And Alignment
Maintain optimal safety and performance with our brake system, tire, and alignment services.
Our fast and efficient oil change service keeps your engine running smoothly.
Powertrain Repair and Service
Keep your car's powertrain in top condition with our expert repair and maintenance services.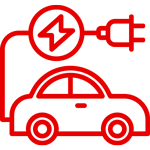 Major And Minor Electrical Repair
Keep your car's electrical system running smoothly with our major and minor electrical repair services.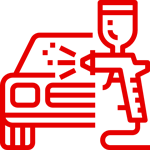 Auto Body Paint and Repair
Restore your car's appearance and protect its value with our auto body paint and repair services.
Ensure your car is always in top condition with our complete maintenance services.
We service most makes and models
At Elite Auto Repair, we specialize in luxury and exotic car brands, providing expert repair and maintenance services.
We partner with top extended warranty companies in the US, such as Car Warranty Quotes, Toco, Concord, Protect My Car, Endurance, Chrysler Warranty Direct, Car Shield, Carchex, and many others, to provide our customers with the best possible extended warranty options.
Our roadside assistance program offers peace of mind to our customers, providing coverage for unexpected issues as we partner with leading roadside assistance providers such as AAA, Better World Club, Good Sam, USAA, and many others, to ensure you have access to the best possible assistance in the event of a breakdown or emergency.
Frequently Asked Questions
Which BMW repair services do you provide?
In addition to oil changes and brake repairs, we provide engine diagnostics, gearbox servicing, and other BMW repair services.
How Often Should I Bring My BMW In For Routine Maintenance Services?
We advise performing routine maintenance on your BMW every 7,500 to 10,000 kilometers or once a year, whichever comes first.
Do You Use OEM Parts For BMW Repairs?
Yes, we use only high-quality OEM parts for BMW repairs to ensure the best performance and reliability.
How Long Does It Typically Take To Complete A BMW Repair Service?
The time it takes to complete a BMW repair service depends on the specific issue and the extent of the repair needed. We provide estimates and keep our clients updated on the progress of their repairs.
Can You Perform Diagnostics And Troubleshoot Electrical Issues With My BMW?
Yes, our team of expert technicians has extensive experience in diagnosing and troubleshooting electrical issues with BMW vehicles.
Is There A Warranty On BMW Repair Services?
Yes, we provide a limited guarantee on all our BMW repair services.
Do You Have Any BMW Repair Service Specials Or Discounts?
Yes, we offer specials and discounts on BMW repair services throughout the year. Check our website or call us to learn about our current offers.
How Experienced Are Your Technicians In Working With BMW Vehicles?
Our technicians are highly experienced in working with BMW vehicles and undergo regular training to stay up-to-date with the latest BMW technology and repair techniques.
MORE ARTICLES FROM RESOURCES
& NEWS