Vehicles that are over 20 years old are considered Classic cars. And vehicles over 45 years fall under the category of vintage or antique vehicles. But this is not a hard and fast rule, it depends on states and car clubs as they classify classic vintage cars differently. Usually, cars from 1900 to 1979 are considered vintage classic cars.
Vintage And Classic Cars Repair & Restoration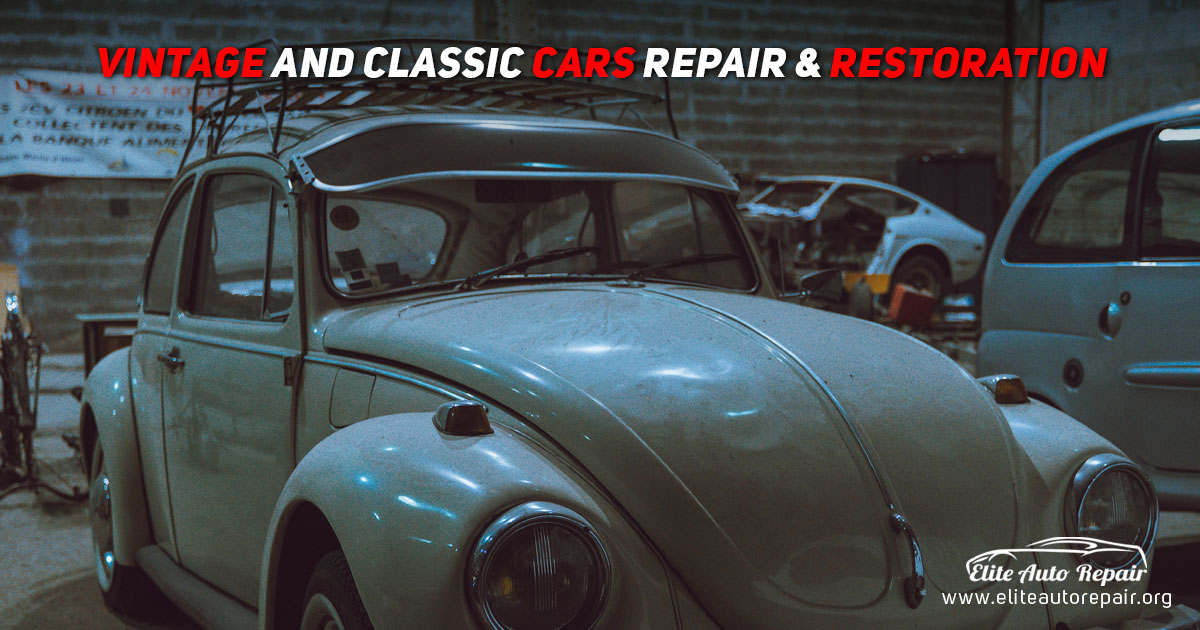 Elite Auto Repair specializes in Vintage Classic car repair and antique classic vintage car restoration.
With years of experience, we restore cars to the quality they got from the showroom. Located at 4 different locations in Florida, USA, our certified staff will give your car its grandeur back.
Services we provide in Muscle car Restoration:
Partial Restorations
Complete Frame-off Restorations
Custom Fabrications
Plastic Media Blasting
Sand Blasting
Mechanical works
Bodywork and Paint
HVAC
Wiring and spark plug
Vintage And Classic Cars Repair Service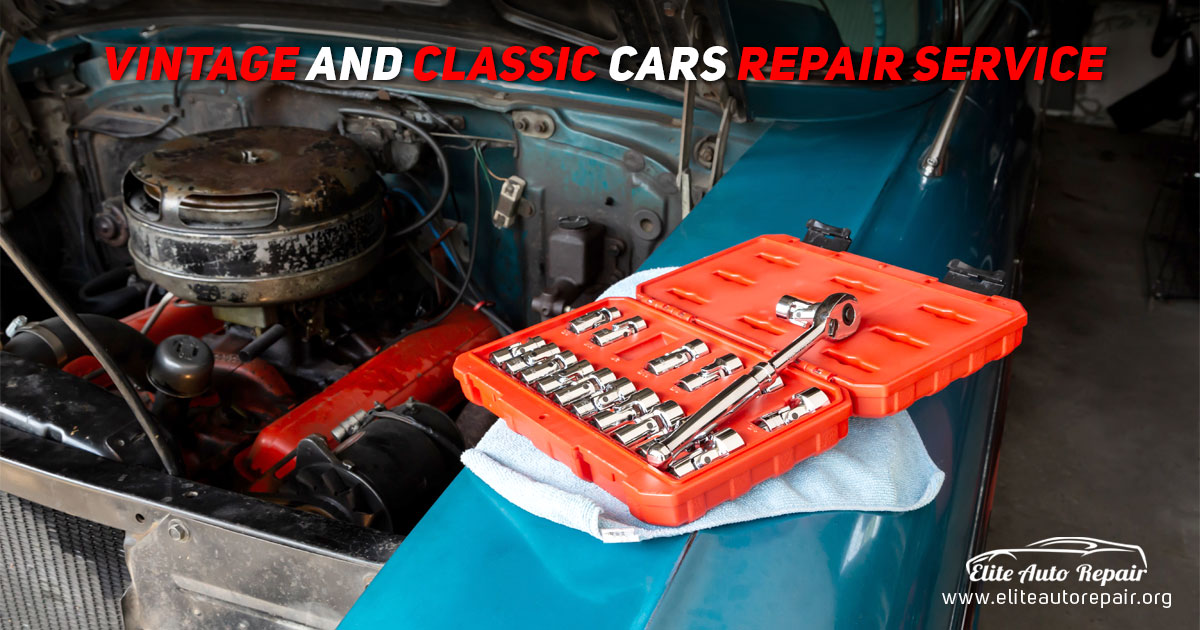 At Elite Auto Repair, we always prefer quality over quantity. Whether your car needs a partial restoration or a complete restoration, we have specific classic car repair tools and expert technical staff. We do proper inspection and diagnosis for your old classic cars in the US and restore them. Being a part of the vintage car restoration business for years, we know every nut and bolt is important for your antique car.
Importance Of Vintage And Classic Cars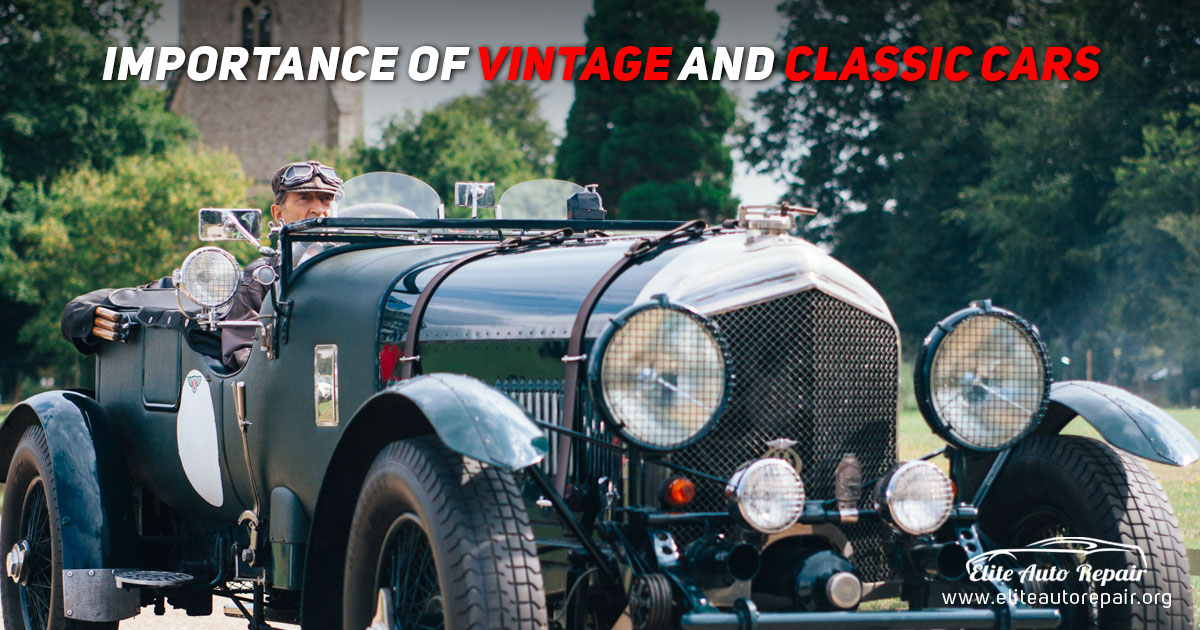 Classic cars are a great investment. They need proper Auto maintenance and care. Vintage classic cars for sale are always a hot topic. Elite Auto Repair provides you with all the luxury car services your muscle car needs.
The Repair and restoration process includes
Firstly, Vehicles are completely disassembled, and parts are directly assessed.
The vehicle body is measured and mounted and necessary parts are repaired.
Vehicles are then sent over to the metal shop for structural and nonstructural repair services.
Vehicles repaired bodies are test fit before a proper assembly
Any required bodywork is done in a body shop.
After the complete disassembling painting is done.
Final touches are given to the car
The car is assembled and gets ready to deliver
Why You Should Choose Elite Auto Repair For Your Vintage Car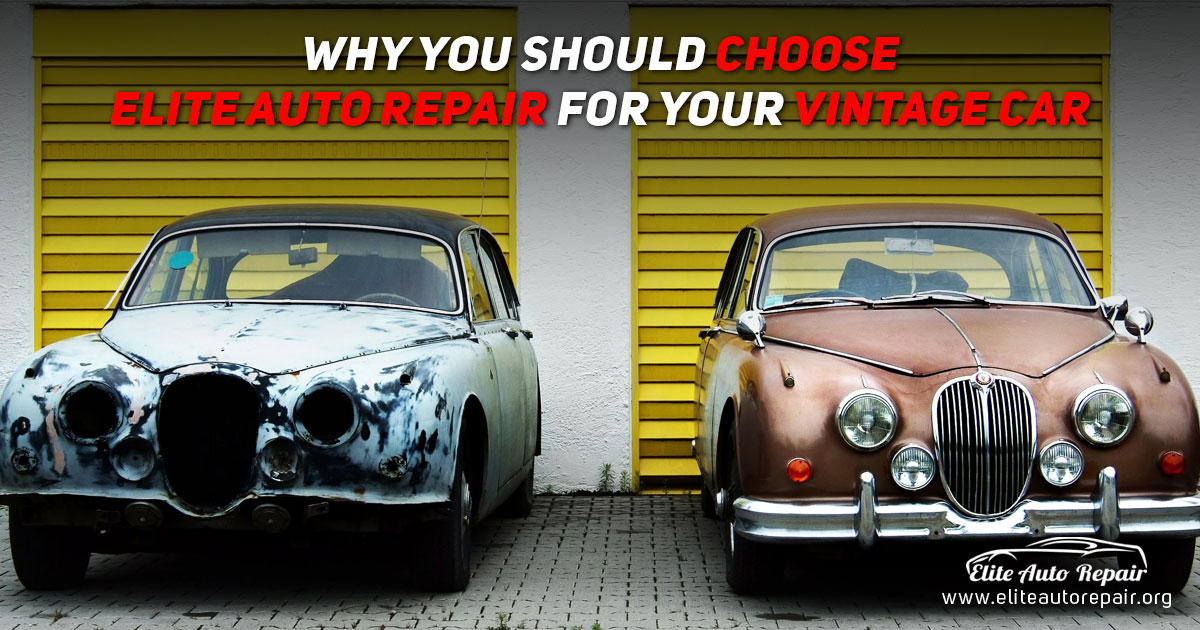 Elite Auto Repair is a well-known, and well-established system since 2009.
Having Four different workshops in Florida, we are easily accessible to our customers.
Our customers have so much faith in our services that they always return to us even for preventative maintenance of their luxury vintage and classic cars.
Our mechanics are ASE-Certified and have great experience in using all tools and fixing all components of your historic cars.
Our technicians are trained to repair and restore all vintage car brands and models.
Our mission is to satisfy our customers and give them the best services.
To avail our expert vintage and classic car restoration services
Call us at (703) 420-3832 or you can make an appointment online to transform your vintage and antique car into the car of your dreams.