DIY Alignment Tips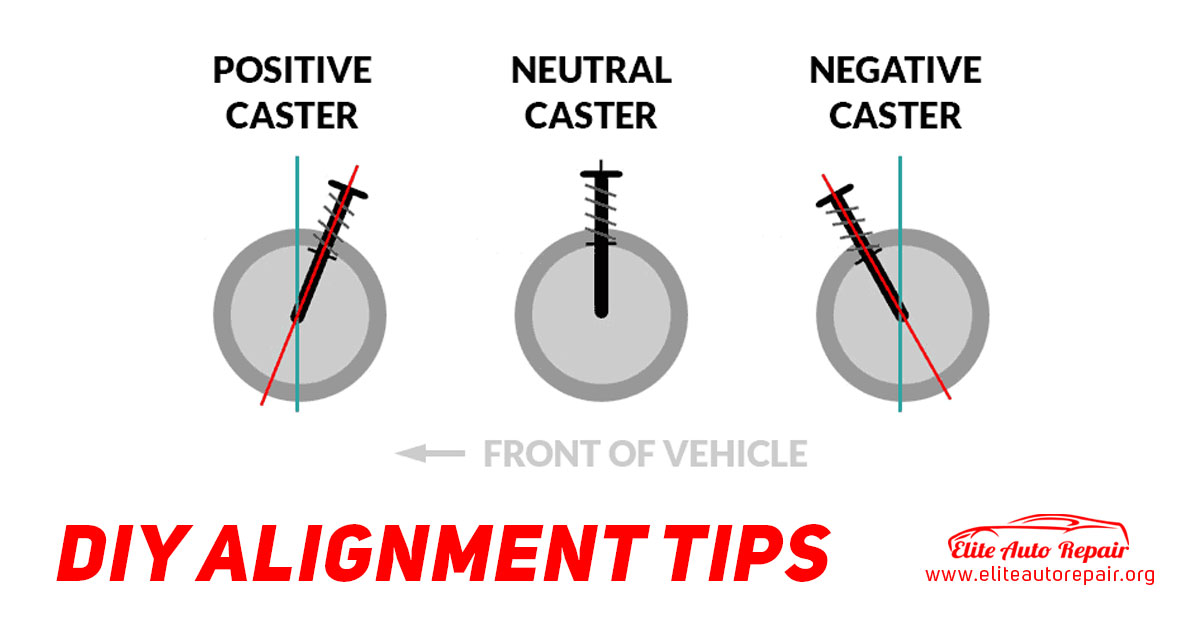 Getting car wheels aligned seems like a real pain from both a time and money point of view. That is why most car owners think of wheel alignment as rocket science and keep on paying heavy amounts of money to professional workshops.
Knowing a DIY will not be an alternative to going to a repair shop, but it will help you self examining your vehicle and knowing the technician has done the right work on your vehicle or not. From the concept and logical perspective, alignment is a pretty straightforward process, which can become an expert with timely practice.
The part that tests your patience, the most, is of setting up your alignment structure to get precisely compatible accuracy. Finding a perfectly flat surface to work from is also very tough.
Aspects such as measuring and adjusting bump-steer, scaling, and corner-weighting to enhance the performance of your car may cost a bit more than a regular wheel alignment setup. So, if you don't mind spending a little more, you could go for a proper hi-tech setup and get more control over your car's health and performance.
Benefits of Wheel Alignment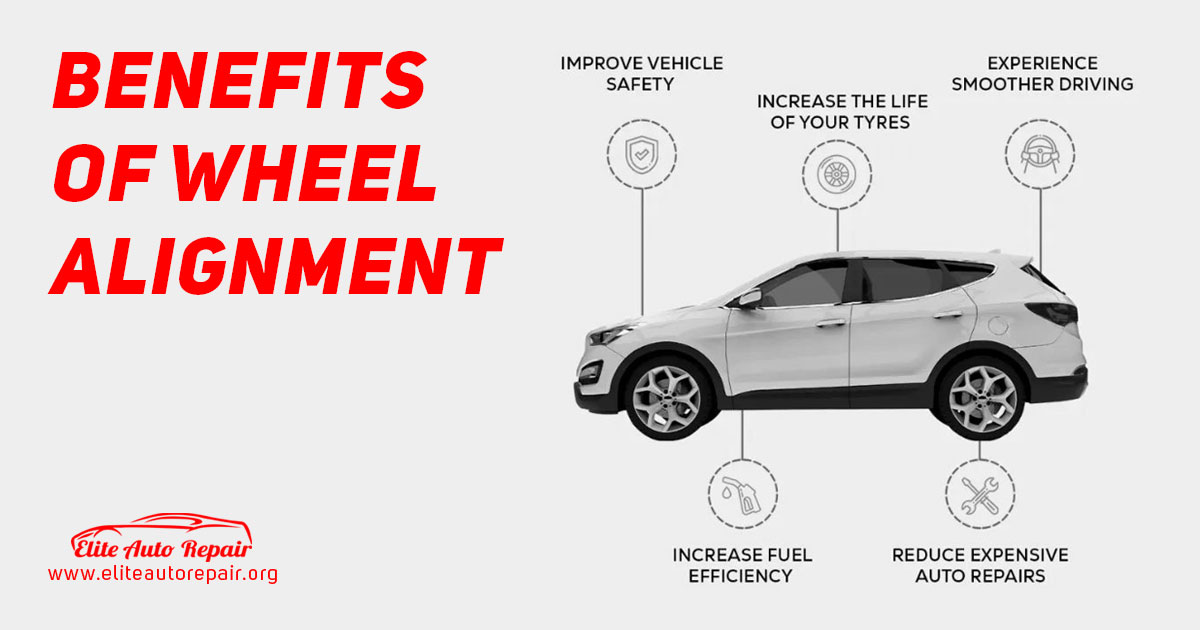 Alignment of wheels not only helps improve the vehicle's performance over the streets but also helps reduce accidental risks and enhances the lifespan of tires.
Here's a quick guide for how to do wheel alignment on a car and become an alignment pro in a short time.
Terms:
Before undertaking an actual alignment in your hands, it makes a lot of sense to have basic information on some key terms associated with the wheel alignment process and repair wheel alignment system.
Toe:
Just as a pigeon toe acts as a fulcrum and helps the pigeon get more flexibility and shock absorption, a car's wheels also rest on toes that have two main sub-components,
Camber and Caster.
Camber:
Camber is the vertical toe-in. If it points slightly inwards from the top to bottom, it is called a 'negative' camber. If it points slightly outwards, it is considered a 'positive' camber. Positive or negative camber adjustments help in fine-tuning wheel movements as per the driver's expectations.
Caster:
The angle on which the wheel pivots, when handled with the camber. 'Positive' caster facilitates wheels in being centered in orientation during the drives.
Adjusting camber and caster with basic tools in your garage might not be an easy thing to do. Hence, taking assistance from the repair shops is a better choice here.
Toe Alignment:
Getting the right numbers in hand, to address the toe alignment is very important. This numeric data is available in popular repair guides. Since these measurements are different for each vehicle, there is no universally applicable combination for getting the right result. Reaching out to official factory workshops is also another option if you can spend more. Toe alignment settings are often expressed in inches, mm, or angular minutes.
Health Analysis
Before starting the alignment process, you must make sure that the front wheel components are fine. After jacking the front wheels over the jack stand, check the following:
– Wheel bearings
– Ball joints
– The steering gearbox
If there is no feeling of looseness in the wheels, both vertically and horizontally, they are good to go for the final alignment process.
Alignment Process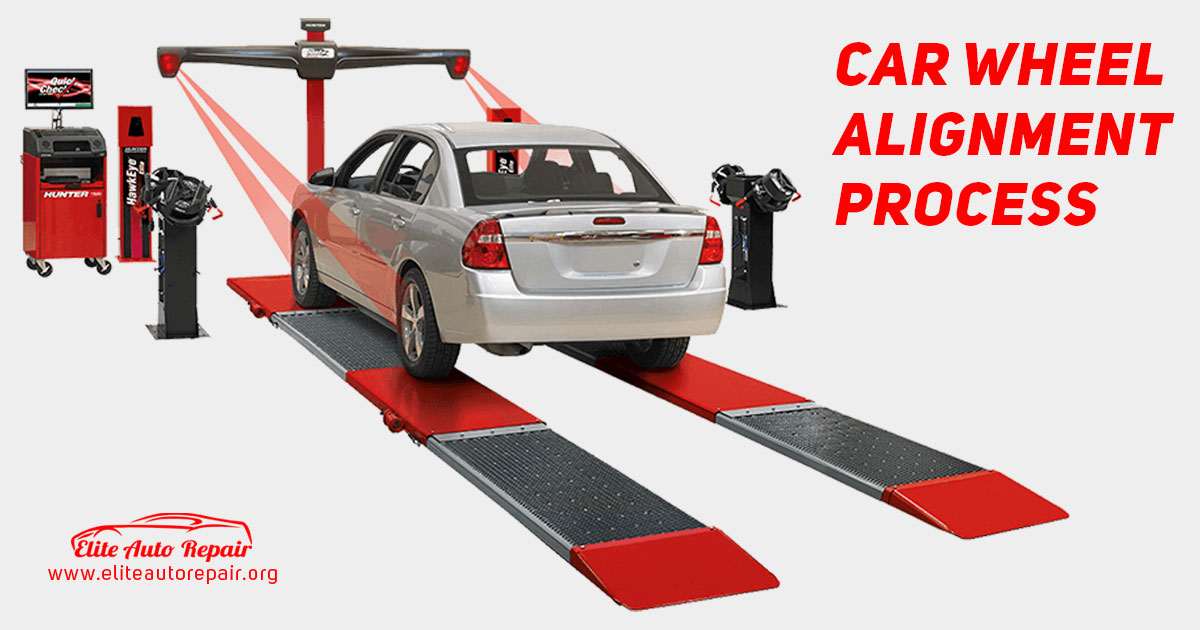 Once all the prerequisites are done, take the following 5 steps:
Step 1
Spin each tire and mark a line along the center of the tread with a pocket knife. Then, make a support for the marking device to avoid the undesired jumping effect.
Step 2
Set the car on the ground and push it a few times on each fender to move the suspension and make the car rest on its springs.
Step 3
Free the steering wheel and move the car forward by 10 feet or more, letting the steering wheel go on its own.
Step 4
Measure the length between the lines in the front of the tires, at points in line with the spindles. Measure the distance between the lines on the backs of tires at the same level. The difference in the two measurements is called toe-in or toe-out. A smaller number in front indicates toe-in and a larger one indicates toe-out.
Step 5
Finally, after you lock it all down, you may repeat this process to get sure of the adjustments made in the car wheel alignments.
If your car struggles to start and looking for online car tires, wheels, and Car Services in Florida, Elite Auto Repair is always there to serve you.