Tesla has been making waves in the automotive industry since its inception, thanks to its innovative electric vehicles and cutting-edge technology. The company has become synonymous with sustainability and innovation, and its cars have been praised for their speed, efficiency, and safety features. With its focus on sustainable transportation, Tesla has attracted a loyal customer base passionate about reducing their carbon footprint. The firm continues to push the limits of what is possible in electric vehicles, and its vehicles are well-liked by environmentally conscious consumers and tech enthusiasts alike.
At Elite Auto Repair, we specialize in providing top-quality Tesla repair services to our customers in Florida. Our expert technicians have years of experience working with electric vehicles, and we are committed to providing our customers with the highest level of service. Our Tesla repair shop is equipped with the latest diagnostic tools and equipment, and we use only genuine Tesla parts to ensure your vehicle is running smoothly. Whether you need routine maintenance or major repairs, our team is here to help. We understand that owning a Tesla is a unique experience, and we are dedicated to providing the level of service that you deserve. Look no further than Elite Auto Repair if you need trustworthy Tesla repair services in Florida.
Our Tesla repair services are available in five locations across Florida, including Delray Beach, Singer Island, Boca Raton, Port St. Lucie, and Stuart. We are thus available to assist with maintaining your Tesla wherever you are.
WE OFFER CAR EXCLUSIVE SERVICES
In addition to routine maintenance, our Tesla repair services include a wide range of repairs, from battery replacements to brake repairs and more. Your Tesla will always be in great shape thanks to our staff of skilled mechanics.
Keep your car running smoothly with our comprehensive maintenance services.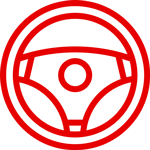 Ensure precise handling and a smooth ride with our steering and suspension services.
Brake System, Tires And Alignment
Maintain optimal safety and performance with our brake system, tire, and alignment services.
Our fast and efficient oil change service keeps your engine running smoothly.
Powertrain Repair and Service
Keep your car's powertrain in top condition with our expert repair and maintenance services.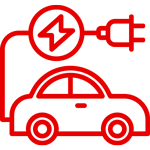 Major And Minor Electrical Repair
Keep your car's electrical system running smoothly with our major and minor electrical repair services.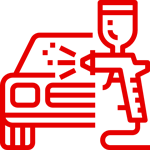 Auto Body Paint and Repair
Restore your car's appearance and protect its value with our auto body paint and repair services.
Ensure your car is always in top condition with our complete maintenance services.
We service most makes and models
We provide a wide range of vehicle repair services for other automobile brands as well as Tesla repairs. No matter the make or model, our skilled experts have the knowledge and experience to keep your automobile operating smoothly, from regular maintenance to significant repairs. Whether you drive a luxury car or a practical family vehicle, we're here to help you keep it in top condition.
We partner with top extended warranty companies in the US, such as Car Warranty Quotes, Toco, Concord, Protect My Car, Endurance, Chrysler Warranty Direct, Car Shield, Carchex, and many others, to provide our customers with the best possible extended warranty options.
Our roadside assistance program offers peace of mind to our customers, providing coverage for unexpected issues as we partner with leading roadside assistance providers such as AAA, Better World Club, Good Sam, USAA, and many others, to ensure you have access to the best possible assistance in the event of a breakdown or emergency.
Frequently Asked Questions
Can you perform maintenance on my Tesla's electric motor?
Yes, our expert technicians are trained to diagnose and repair issues with Tesla's electric motors, including regular maintenance.
How do I know if my Tesla needs a battery replacement?
If your Tesla's battery is losing its charge faster than usual or not holding a charge, it may be time for a replacement. Our professionals are available for a diagnostic test to establish whether a replacement is required.
Do you offer software updates for Tesla vehicles?
Yes, we can perform software updates on your Tesla to ensure it runs the latest firmware and has access to the latest features.
Can you repair Tesla's autopilot feature?
We can diagnose and repair issues with Tesla's autopilot feature to ensure it functions properly.
What type of upkeep is necessary for the brakes on my Tesla?
Tesla's regenerative braking system requires less maintenance than traditional brakes but still needs periodic inspections and brake pad replacements.
Do you offer tire services for Tesla vehicles?
We can perform tire rotations, alignments, and replacements on Tesla vehicles.
Can you repair my Tesla's touchscreen display?
Yes, we can diagnose and repair issues with your Tesla's touchscreen display to ensure it functions properly.
Is it safe to bring my Tesla to a non-Tesla repair shop?
Yes, as long as the repair shop is experienced and certified to work on electric vehicles, like Elite Auto Repair.
MORE ARTICLES FROM RESOURCES
& NEWS