RAM Trucks are known for their exceptional performance, reliability, and versatility. Whether you're hauling heavy loads, tackling off-road adventures, or simply cruising on the highway, RAM delivers power and capability like no other. With its robust engines, advanced towing features, and spacious interiors, RAM is a popular choice for truck enthusiasts across the United States. RAM shines even brighter in Florida, where rugged terrain and diverse weather conditions are common. Their ability to handle challenging landscapes and unpredictable road conditions makes them an ideal choice for residents and businesses alike in Florida State.
At Elite Auto Repair, we understand the unique needs of RAM owners in Florida. Our skilled technicians specialize in providing top-notch RAM repair services to ensure your vehicle performs at its best. As a reputable RAM Repair Shop in Florida, we have the knowledge and cutting-edge tools necessary to identify and fix any problem that could be troubling your RAM. Our crew is dedicated to providing great service and client satisfaction, whether doing simple maintenance procedures like oil changes and brake checks or complex repairs involving the engine, gearbox, or suspension. We take great pleasure in our focus on detail and dedication to utilizing original RAM components, guaranteeing that your car gets the best possible care. Whether you own a RAM 1500, RAM 2500, or RAM 3500, you can trust Elite Auto Repair to keep your RAM running smoothly and efficiently on the roads of Florida.
We are proud to offer our RAM repair services in five convenient locations, including Delray Beach, Singer Island, Boca Raton, Port St. Lucie, and Stuart. Our team is dedicated to serving RAM owners throughout these areas with top-quality repairs and exceptional customer service.
WE OFFER CAR EXCLUSIVE SERVICES
As a leading RAM Repair Shop in Florida, we offer a wide range of repair services for RAM Trucks, including engine diagnostics, transmission repairs, brake replacements, and more. Our skilled technicians are equipped to handle any repair needs your RAM may have, ensuring it stays in peak condition on the road.
Keep your car running smoothly with our comprehensive maintenance services.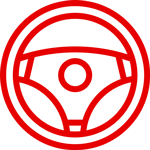 Ensure precise handling and a smooth ride with our steering and suspension services.
Brake System, Tires And Alignment
Maintain optimal safety and performance with our brake system, tire, and alignment services.
Our fast and efficient oil change service keeps your engine running smoothly.
Powertrain Repair and Service
Keep your car's powertrain in top condition with our expert repair and maintenance services.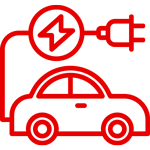 Major And Minor Electrical Repair
Keep your car's electrical system running smoothly with our major and minor electrical repair services.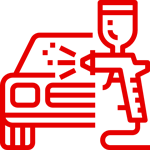 Auto Body Paint and Repair
Restore your car's appearance and protect its value with our auto body paint and repair services.
Ensure your car is always in top condition with our complete maintenance services.
We service most makes and models
At Elite Auto Repair, we provide comprehensive auto repair services for a variety of car brands. Your vehicle will receive the quality attention it deserves thanks to our knowledgeable specialists that have expertise in diagnosing and fixing problems with numerous automobile manufacturers.
We partner with top extended warranty companies in the US, such as Car Warranty Quotes, Toco, Concord, Protect My Car, Endurance, Chrysler Warranty Direct, Car Shield, Carchex, and many others, to provide our customers with the best possible extended warranty options.
Our roadside assistance program offers peace of mind to our customers, providing coverage for unexpected issues as we partner with leading roadside assistance providers such as AAA, Better World Club, Good Sam, USAA, and many others, to ensure you have access to the best possible assistance in the event of a breakdown or emergency.
Frequently Asked Questions
Can you fix a RAM engine?
Yes, our professionals may handle all sorts of RAM engine repairs. From diagnosing issues to conducting thorough maintenance, we have the expertise to keep your RAM Truck's engine running smoothly.
Do you offer RAM brake repair services?
Absolutely! Our RAM repair services include comprehensive brake repairs. Whether you need brake pad replacements, rotor resurfacing, or brake fluid flushes, we have you covered.
Can you handle RAM transmission repairs?
Yes, our skilled technicians are trained to handle various RAM transmission repairs. Whether it's a minor adjustment or a complete transmission replacement, we have the knowledge and expertise to get the job done.
Are you equipped to handle RAM electrical system repairs?
Absolutely! Our professionals have expertise in identifying and fixing RAM-specific electrical system problems. We have the tools and knowledge to address whether it's a faulty wiring connection or a malfunctioning component.
Can you perform RAM air conditioning repairs?
Yes, we offer comprehensive air conditioning repairs for RAM Trucks. Whether it's a refrigerant leak, compressor failure, or any other AC-related issue, our technicians can restore your RAM Truck's cooling system to optimal functionality.
Do you provide RAM wheel alignment services?
Yes, we offer wheel alignment services specifically tailored to RAM Trucks. Proper wheel alignment ensures even tire wear and maintains your RAM Truck's handling and stability.
Can you handle RAM exhaust system repairs?
Absolutely! Our RAM repair services include exhaust system repairs. Whether it's a damaged muffler, a leaking exhaust pipe, or any other exhaust-related issue, our technicians can restore your RAM Truck's exhaust system.
Do you offer RAM oil change services?
Yes, we provide routine oil change services for RAM. Using the recommended oil grade and filter for your RAM, we'll perform an oil change to help keep your engine properly lubricated.
MORE ARTICLES FROM RESOURCES
& NEWS