Lincoln cars are well-known for their luxury and performance. The brand has been around for more than a century and has built a reputation for producing some of the finest cars in the market. The Lincoln brand is synonymous with quality, style, and innovation. The manufacturer offers a variety of vehicles, from entry-level luxury sedans to top-of-the-line SUVs, to accommodate various demands and price ranges. Lincoln cars are designed to provide a comfortable ride, advanced safety features, and the latest technology. If you own a Lincoln car, you know you have a piece of automotive history. To keep your Lincoln car running smoothly and reliably, it is essential to get regular maintenance and repairs from a trusted Lincoln repair shop.
At Elite Auto Repair, we offer professional Lincoln repair services in Florida. Our team of knowledgeable mechanics may service all Lincoln automobile models. In order to locate and address any problems with your Lincoln automobile, we employ the most up-to-date diagnostic instruments and technology. We provide several Lincoln repair services, including engine, transmission, brake, and suspension repairs. We treat your Lincoln vehicle with the care and attention it merits since we recognize that it is an investment. Our Lincoln repair shop has state-of-the-art facilities to ensure your car receives the best possible service. Whether you require basic maintenance or significant repairs, you can depend on Elite Auto Repair for dependable and inexpensive Lincoln repair services.
Five Florida cities, Delray Beach, Singer Island, Boca Raton, Port St. Lucie, and Stuart, all have our Lincoln repair services. So no matter where you are, you can trust Elite Auto Repair for all your Lincoln repair needs.
WE OFFER CAR EXCLUSIVE SERVICES
We provide a variety of Lincoln repair services, including as engine, gearbox, brake, and suspension repairs. For the greatest value possible, we only utilize original Lincoln components and provide fair pricing.
Keep your car running smoothly with our comprehensive maintenance services.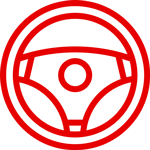 Ensure precise handling and a smooth ride with our steering and suspension services.
Brake System, Tires And Alignment
Maintain optimal safety and performance with our brake system, tire, and alignment services.
Our fast and efficient oil change service keeps your engine running smoothly.
Powertrain Repair and Service
Keep your car's powertrain in top condition with our expert repair and maintenance services.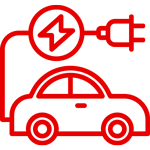 Major And Minor Electrical Repair
Keep your car's electrical system running smoothly with our major and minor electrical repair services.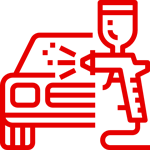 Auto Body Paint and Repair
Restore your car's appearance and protect its value with our auto body paint and repair services.
Ensure your car is always in top condition with our complete maintenance services.
We service most makes and models
In addition to Lincoln repair services, we also offer a range of auto repair services for various car brands. Our experienced technicians are trained to work on all major car brands, including Toyota, Honda, BMW, Mercedes-Benz, and more. Trust Elite Auto Repair for reliable and efficient auto repair services for all your car brands.
We partner with top extended warranty companies in the US, such as Car Warranty Quotes, Toco, Concord, Protect My Car, Endurance, Chrysler Warranty Direct, Car Shield, Carchex, and many others, to provide our customers with the best possible extended warranty options.
Our roadside assistance program offers peace of mind to our customers, providing coverage for unexpected issues as we partner with leading roadside assistance providers such as AAA, Better World Club, Good Sam, USAA, and many others, to ensure you have access to the best possible assistance in the event of a breakdown or emergency.
Frequently Asked Questions
What are some common issues with Lincoln cars that require repair?
Some common issues with Lincoln cars include transmission problems, engine misfires, electrical issues, and suspension failures.
How often should I have maintenance done on my Lincoln?
Your Lincoln automobile should be serviced every 7,500 miles or every six months, whichever comes first. Maintaining your Lincoln vehicle's performance and avoiding expensive repairs is possible with routine maintenance.
Can I bring my older model Lincoln car to your repair shop?
Yes, we work on all models of Lincoln cars, including older ones. Our technicians have the expertise and experience to diagnose and repair any issues with your Lincoln car, regardless of age.
Do you do repairs using original Lincoln parts?
Yes, we exclusively utilize original Lincoln components for all of our repairs. We are aware of the significance of employing high-quality components to guarantee the smooth and reliable operation of your Lincoln vehicle.
What kind of oil is best for my Lincoln?
It is recommended to use a synthetic blend or full synthetic oil for your Lincoln car. Your Lincoln automobile's performance, engine wear, and lifespan may be enhanced using the proper oil type.
How much time does it take to fix a Lincoln vehicle?
The sort of repair required will determine how long it will take to fix a Lincoln automobile. After determining the problem, our professionals will give you an approximate time for the repair.
Do you offer maintenance plans for Lincoln cars?
Yes, we offer customized maintenance plans for Lincoln cars based on the vehicle's age, mileage, and driving conditions. Our maintenance programs can help your Lincoln vehicle last longer and reduce the need for expensive repairs.
Which brake pads should I use with my Lincoln vehicle?
It is recommended to use ceramic brake pads for Lincoln cars. Compared to other brake pads, ceramic brake pads are more effective, quieter, and emitting less brake dust.
MORE ARTICLES FROM RESOURCES
& NEWS