Jeep is a legendary US brand that has been synonymous with rugged off-road capability and adventure for over 80 years. Known for its iconic design, the Jeep has become a cultural icon with a loyal following of enthusiasts all around the world. From the classic Jeep Willys to the modern-day Wrangler, Jeep has always been a symbol of toughness and durability. Whether you're looking for a vehicle to take you off the beaten path or just a reliable and stylish SUV for your daily commute, Jeep has something for everyone.
At Elite Auto Repair, we proudly offer top-quality Jeep repair services to our customers in Florida. Our team of skilled experts may handle all sorts of repairs and maintenance for your Jeep since they have the knowledge and experience needed. We can take care of all your needs, from simple repairs like oil changes and tire rotations to more involved ones like engine or transmission work. As a trusted Jeep repair shop in Florida, we use only the highest-quality parts and equipment to ensure that your Jeep is running smoothly and reliably. With our commitment to exceptional customer service and quality workmanship, you can trust Elite Auto Repair for all your Jeep repair needs.
We are proud to offer our top-quality Jeep repair services in five convenient locations throughout Florida, including Delray Beach, Singer Island, Boca Raton, Port St. Lucie, and Stuart. Wherever you are in the state, our team is ready to provide you with the expert Jeep repair and maintenance services you need to keep your vehicle running smoothly.
WE OFFER CAR EXCLUSIVE SERVICES
For Jeep cars, Elite Auto Repair provides a variety of repair services, including brake, suspension, and transmission repair. Whatever your Jeep needs, our experienced technicians have the skills and expertise to get the job done right.
Keep your car running smoothly with our comprehensive maintenance services.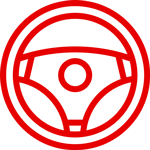 Ensure precise handling and a smooth ride with our steering and suspension services.
Brake System, Tires And Alignment
Maintain optimal safety and performance with our brake system, tire, and alignment services.
Our fast and efficient oil change service keeps your engine running smoothly.
Powertrain Repair and Service
Keep your car's powertrain in top condition with our expert repair and maintenance services.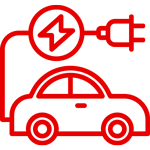 Major And Minor Electrical Repair
Keep your car's electrical system running smoothly with our major and minor electrical repair services.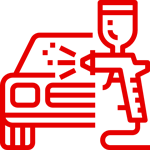 Auto Body Paint and Repair
Restore your car's appearance and protect its value with our auto body paint and repair services.
Ensure your car is always in top condition with our complete maintenance services.
We service most makes and models
For different automobile brands, Elite Auto Repair provides a broad range of auto repair services. Our skilled team of mechanics is committed to providing trustworthy and effective maintenance services to maintain your automobile in top condition. You can rely on us to handle your vehicle repair requirements knowledgeably and competently.
We partner with top extended warranty companies in the US, such as Car Warranty Quotes, Toco, Concord, Protect My Car, Endurance, Chrysler Warranty Direct, Car Shield, Carchex, and many others, to provide our customers with the best possible extended warranty options.
Our roadside assistance program offers peace of mind to our customers, providing coverage for unexpected issues as we partner with leading roadside assistance providers such as AAA, Better World Club, Good Sam, USAA, and many others, to ensure you have access to the best possible assistance in the event of a breakdown or emergency.
Frequently Asked Questions
What kind of oil is recommended for my Jeep?
Using a synthetic blend of 5W-20 or 5W-30 motor oil for Jeep vehicles is recommended.
How often should I have my Jeep's brakes checked?
It is advised to get your Jeep's brakes examined at least once a year or more frequently if you hear or feel any unusual noises.
How often should I have my Jeep's transmission fluid changed?
It's recommended to have your Jeep's transmission fluid changed every 30,000 to 60,000 miles, depending on your driving habits and the type of transmission.
What kind of tires suit my Jeep the best?
The best tires for your Jeep will depend on your specific model and the driving you do, but all-terrain tires are a popular choice for off-road capability.
How often should I have my Jeep's air filter replaced?
Every 30,000 to 45,000 miles, or more frequently if you frequently travel on sandy or unclean roads, your Jeep should have its air filter updated.
Can you fix the air conditioning on my Jeep?
Our experienced technicians can diagnose and repair any issues with your Jeep's air conditioning system to ensure it's running at peak performance.
How often should I have my Jeep's spark plugs replaced?
Depending on the model of your Jeep and the kind of spark plugs you have, it is advised to change your Jeep's spark plugs every 30,000 to 100,000 miles.
Can you perform a diagnostic check on my Jeep's engine?
Yes, we employ cutting-edge diagnostic tools to identify any problems with your Jeep's engine.
MORE ARTICLES FROM RESOURCES
& NEWS