Hummer, known for its ruggedness and commanding presence on the road, is a brand that has captivated automotive enthusiasts for decades. With its recognizable appearance and effective performance, the Hummer serves as a representation of toughness and power. Whether you're traversing rough terrains or making a statement on city streets, the Hummer's robust construction and advanced features provide an unparalleled driving experience. At Elite Auto Repair, we understand the unique needs of Hummer owners, and our team of skilled technicians is dedicated to providing top-notch Hummer repair services. Located in Florida, our top auto repair shop specializes in servicing Hummer vehicles, ensuring that every aspect of your Hummer's maintenance and repair is handled with precision and expertise.
When it comes to Hummer repair services in Florida, Elite Auto Repair is the go-to destination for Hummer owners seeking reliable and comprehensive automotive care. Our skilled technicians possess extensive knowledge and experience in working with Hummer vehicles, enabling them to diagnose and resolve any issues efficiently. Whether your Hummer requires routine maintenance, major repairs, or performance enhancements, our Hummer repair shop is equipped with state-of-the-art tools and equipment to deliver exceptional results. We take pleasure in our dedication to providing individualized care and open communication to our clients throughout the repair process. Trust Elite Auto Repair for all your Hummer repair needs, and experience the expertise and dedication that sets us apart in the industry.
Our five accessible locations—Delray Beach, Singer Island, Boca Raton, Port St. Lucie, and Stuart—all proudly provide our skilled Dodge repair services. Our experienced technicians are available to assist you with all your Dodge repair needs.
WE OFFER CAR EXCLUSIVE SERVICES
We are proud to offer our Hummer repair services in five convenient locations, including Delray Beach, Singer Island, Boca Raton, Port St. Lucie, and Stuart. No matter where you are in Florida, our expert technicians are ready to provide top-quality service for your Hummer..
Keep your car running smoothly with our comprehensive maintenance services.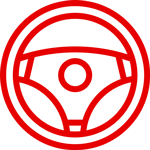 Ensure precise handling and a smooth ride with our steering and suspension services.
Brake System, Tires And Alignment
Maintain optimal safety and performance with our brake system, tire, and alignment services.
Our fast and efficient oil change service keeps your engine running smoothly.
Powertrain Repair and Service
Keep your car's powertrain in top condition with our expert repair and maintenance services.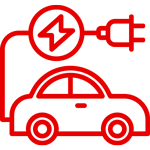 Major And Minor Electrical Repair
Keep your car's electrical system running smoothly with our major and minor electrical repair services.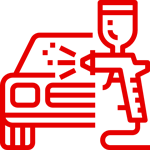 Auto Body Paint and Repair
Restore your car's appearance and protect its value with our auto body paint and repair services.
Ensure your car is always in top condition with our complete maintenance services.
We service most makes and models
At Elite Auto Repair, we provide a variety of Hummer repair services, including engine diagnostics, brake repairs, suspension maintenance, and electrical system troubleshooting. Our experienced technicians have the expertise to handle any repair your Hummer may require, ensuring its optimal performance and reliability.
We partner with top extended warranty companies in the US, such as Car Warranty Quotes, Toco, Concord, Protect My Car, Endurance, Chrysler Warranty Direct, Car Shield, Carchex, and many others, to provide our customers with the best possible extended warranty options.
Our roadside assistance program offers peace of mind to our customers, providing coverage for unexpected issues as we partner with leading roadside assistance providers such as AAA, Better World Club, Good Sam, USAA, and many others, to ensure you have access to the best possible assistance in the event of a breakdown or emergency.
Frequently Asked Questions
What are common issues that require Hummer repair services?
Some common issues specific to Hummer vehicles include transmission problems, electrical system malfunctions, and suspension failures. Our professionals have the tools necessary to identify and fix these problems.
How often should I bring my Hummer in for maintenance?
It is advised to adhere to your Hummer's maintenance schedule as specified by the manufacturer. According to your owner's handbook, every 5,000 to 7,500 kilometers, routine maintenance should typically be carried out.
Can you handle major engine repairs for Hummer vehicles?
Absolutely! Our skilled technicians have extensive experience performing major engine repairs on Hummer vehicles, ensuring your car runs smoothly and efficiently.
Do you offer specialized services for Hummer's off-road capabilities?
Yes, we understand the unique needs of Hummer owners who utilize their vehicles for off-road adventures. We provide specialized services to optimize your Hummer's off-road performance, including suspension upgrades and differential repairs.
Can you change and align the tires on a Hummer?
Yes, our technicians are well-versed in Hummer's tire replacements and alignments. For the unique specifications of your Hummer, we provide a broad selection of tire alternatives.
Can you handle electrical system issues unique to Hummer vehicles?
Our technicians are experienced in diagnosing and repairing electrical system issues specific to Hummer vehicles, such as faulty wiring, battery drain problems, and malfunctioning electronics.
Do you provide Hummer-specific diagnostics for advanced onboard systems?
Yes, we have the necessary diagnostic equipment and software to perform thorough diagnostics on Hummer's advanced onboard systems, allowing us to pinpoint and resolve any issues accurately.
Can you repair Hummer's specialized suspension components?
Our technicians are well-versed in Hummer's specialized suspension components, including air suspension systems. We can diagnose and repair any suspension issues to ensure your Hummer's smooth ride.
MORE ARTICLES FROM RESOURCES
& NEWS