Dodge is a US-manufactured brand of automobiles known for producing high-performance vehicles with sleek designs. Since its founding in 1900, the business has grown to be well-known in the automobile sector. Dodge produces a range of vehicles, including trucks, SUVs, and sports cars, all designed to provide drivers with a thrilling driving experience. From the powerful Challenger to the versatile Durango, Dodge vehicles are built to last and provide a unique driving experience. Whether you are a fan of muscle cars or need a reliable vehicle for your daily commute, Dodge has something to offer.
At Elite Auto Repair, we offer expert Dodge repair services in Florida. Our experienced technicians have the knowledge and tools to diagnose and repair any issue with your Dodge vehicle. We can assist you with getting back on the road swiftly and securely, whether you require little upkeep or significant repairs. Our Dodge repair shop is equipped with the latest diagnostic equipment, and our technicians are trained to work on all makes and models of Dodge vehicles. We understand how important your vehicle is to you, and we are committed to providing high-quality repairs at an affordable price. Therefore, if you want Dodge repair services in Florida, bring your car to Elite Auto Repair and let us handle it.
Our five accessible locations—Delray Beach, Singer Island, Boca Raton, Port St. Lucie, and Stuart—all proudly provide our skilled Dodge repair services. Our experienced technicians are available to assist you with all your Dodge repair needs.
WE OFFER CAR EXCLUSIVE SERVICES
We provide a comprehensive range of repair services for Dodge cars in addition to our skilled Dodge repair services, including brake repair, engine repair, transmission repair, and more. Whatever your Dodge repair needs may be, our team at Elite Auto Repair has you covered.
Keep your car running smoothly with our comprehensive maintenance services.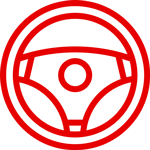 Ensure precise handling and a smooth ride with our steering and suspension services.
Brake System, Tires And Alignment
Maintain optimal safety and performance with our brake system, tire, and alignment services.
Our fast and efficient oil change service keeps your engine running smoothly.
Powertrain Repair and Service
Keep your car's powertrain in top condition with our expert repair and maintenance services.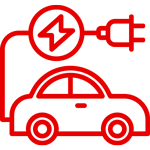 Major And Minor Electrical Repair
Keep your car's electrical system running smoothly with our major and minor electrical repair services.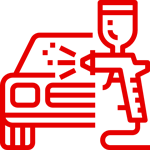 Auto Body Paint and Repair
Restore your car's appearance and protect its value with our auto body paint and repair services.
Ensure your car is always in top condition with our complete maintenance services.
We service most makes and models
At Elite Auto Repair, we also provide top-quality repair services for a variety of car brands. Our experienced technicians have the skills and knowledge to handle any auto repair needs for all car makes and models. You may rely on us to maintain your car's smooth and effective operation.
We partner with top extended warranty companies in the US, such as Car Warranty Quotes, Toco, Concord, Protect My Car, Endurance, Chrysler Warranty Direct, Car Shield, Carchex, and many others, to provide our customers with the best possible extended warranty options.
Our roadside assistance program offers peace of mind to our customers, providing coverage for unexpected issues as we partner with leading roadside assistance providers such as AAA, Better World Club, Good Sam, USAA, and many others, to ensure you have access to the best possible assistance in the event of a breakdown or emergency.
Frequently Asked Questions
What is the recommended oil change interval for a Dodge vehicle?
Depending on the type and year of your Dodge, there are several suggested oil change intervals. It is recommended to change the oil every 5,000 to 7,500 miles.
What kind of oil is best for my Dodge car?
The type of oil recommended for your Dodge vehicle can vary depending on the model and year of your vehicle. For more detailed advice, see your owner's handbook, although synthetic or high-mileage oil is normally advised.
How frequently should the brakes on my Dodge be checked?
The brakes of your Dodge should be tested at least once a year or every 12,000 miles. However, it is advised that you have them checked out right away if you hear or feel any strange noises or sensations during braking.
How can I tell if my Dodge's transmission is failing?
Signs of a failing transmission in a Dodge vehicle can include slipping gears, difficulty shifting, strange noises, or a burning smell. If you suspect a problem with your transmission, bring your vehicle in for an inspection.
How often should I replace my Dodge's air filter?
Your Dodge's air filter should be changed every 30,000 miles or more frequently if you routinely travel in dusty or unclean circumstances.
Can I change the battery in my Dodge myself?
Although it is feasible to replace the batteries in your Dodge yourself, it is advised to have a professional do it to ensure correct installation and prevent any harm to your car.
How often should I have my Dodge's suspension inspected?
It is recommended to have your Dodge's suspension inspected every 50,000 miles or as the manufacturer recommends. However, check it out immediately if you hear any odd noises or detect any handling concerns.
How often should I have my Dodge's coolant system serviced?
It is recommended to have your Dodge's coolant system serviced every 50,000 miles or as the manufacturer recommends. Replacement of the coolant and system cleansing are included.
MORE ARTICLES FROM RESOURCES
& NEWS