The Corvette is a sports car model manufactured by Chevrolet since 1953. Its elegant look and superior performance have made it an American icon. The Corvette has undergone many changes throughout its production history, with its latest model being the C8, released in 2020. It is a mid-engine sports vehicle, it has a peak speed of 194 mph and a 0-60 mph time in under 2.9 seconds, giving it remarkable performance. The Corvette is a favorite among car enthusiasts and is often seen as a symbol of US automotive engineering.
We at Elite Auto Repair recognize the importance of keeping your Corvette in good condition. Our Corvette repair services in Florida are intended to keep your vehicle in excellent condition. Our specialists have years of expertise working on Corvettes, and we only use the best tools and materials to ensure your car runs as efficiently as possible. Oil changes, brake work, engine diagnostics, and other services are all available at our Corvette repair shop in Florida. We know that your Corvette is more than just a car – it's a valued possession. Because of this, we give every Corvette that walks through our doors the highest consideration and care. You can rely on Elite Auto Repair to accomplish the job well, whether you require basic upkeep or more complicated repairs. 
Our skilled Corvette repair services are accessible for Corvette owners to access no matter where they are situated around our five sites in Florida, including Delray Beach, Singer Island, Boca Raton, Port St. Lucie, and Stuart.
WE OFFER CAR EXCLUSIVE SERVICES
We provide a variety of repair services for Corvettes, including work on the electrical system, the suspension, and the engine. No matter what type of repair your Corvette needs, our technicians have the expertise and equipment to get it back on the road in top condition.
Keep your car running smoothly with our comprehensive maintenance services.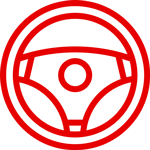 Ensure precise handling and a smooth ride with our steering and suspension services.
Brake System, Tires And Alignment
Maintain optimal safety and performance with our brake system, tire, and alignment services.
Our fast and efficient oil change service keeps your engine running smoothly.
Powertrain Repair and Service
Keep your car's powertrain in top condition with our expert repair and maintenance services.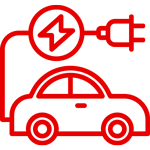 Major And Minor Electrical Repair
Keep your car's electrical system running smoothly with our major and minor electrical repair services.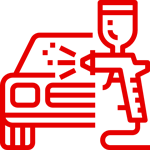 Auto Body Paint and Repair
Restore your car's appearance and protect its value with our auto body paint and repair services.
Ensure your car is always in top condition with our complete maintenance services.
We service most makes and models
In addition to our Corvette Repair Services, we also offer comprehensive auto repair services for various car brands. Our experienced technicians are trained to handle repairs for all makes and models. We have the knowledge and experience to handle any automobile repair needs you may have.
We partner with top extended warranty companies in the US, such as Car Warranty Quotes, Toco, Concord, Protect My Car, Endurance, Chrysler Warranty Direct, Car Shield, Carchex, and many others, to provide our customers with the best possible extended warranty options.
Our roadside assistance program offers peace of mind to our customers, providing coverage for unexpected issues as we partner with leading roadside assistance providers such as AAA, Better World Club, Good Sam, USAA, and many others, to ensure you have access to the best possible assistance in the event of a breakdown or emergency.
Frequently Asked Questions
What types of services do you offer for Corvette repair?
We provide a wide range of Corvette repair services, from basic upkeep like oil changes and tire rotations to more involved fixes like engine diagnostics and suspension adjustments.
How frequently should I have my Corvette serviced?
It is recommended to bring your Corvette in for maintenance every 6,000 miles or six months, whichever comes first. This helps avoid future expensive repairs by ensuring your automobile is operating at its peak.
Do you do repairs using original Corvette components?
Yes, we use only genuine Corvette parts for repairs. We believe in using the highest quality parts to ensure that your car performs at its best and lasts for years to come.
Can you perform Corvette engine modifications?
Yes, we can perform engine upgrades and modifications for Corvettes. Our technicians are skilled in working with high-performance engines and can help you get the most out of your car.
How long does a Corvette repair typically take?
The kind of repair required will determine how long it will take to fix a Corvette. Oil changes and minor repairs may usually be finished in a few hours, but more involved repairs may take several days.
Can you perform Corvette repairs on older models?
Yes, we have experience working on Corvettes of all ages and models. Our technicians are familiar with the unique needs of older Corvettes and can provide the necessary repairs to keep them running smoothly.
What should I do if my Corvette is experiencing unusual noises or vibrations?
Bring your Corvette in as soon as you can for an examination if it starts making strange noises or vibrations. Ignoring these indications might result in more damage and future repairs that are more expensive.
How frequently should I get my Corvette's brakes replaced?
The type of brake pads used and driving patterns affect how frequently a Corvette's brakes need replacing. Brake pads typically need to be replaced every 25,000 to 70,000 miles, but checking them frequently is crucial to ensure they're in excellent shape.
MORE ARTICLES FROM RESOURCES
& NEWS