Cadillac is a renowned US luxury automobile manufacturer that has been linked to style, progress, and performance for more than a century. Known for their sleek and stylish designs, powerful engines, and advanced technological features, Cadillac cars have always been a symbol of success and sophistication. Each model, from the traditional Cadillac DeVille to the contemporary Cadillac CT6, embodies the brand's dedication to providing a superior driving experience. With a rich history and an impressive lineup of vehicles, Cadillac remains a top choice for drivers who value luxury and prestige.
If you own a Cadillac and are looking for reliable repair services in Florida, Elite Auto Repair is the go-to destination for all your needs. Our team of expert technicians has years of experience working on Cadillac cars and can diagnose and fix any issue with precision and efficiency. Our Cadillac repair facility can handle all your needs, from standard upkeep like oil changes and tire rotations to more involved fixes like engine overhauls and gearbox rebuilds. To make sure that your Cadillac operates smoothly and performs at its peak, we employ the most recent tools and technologies. So, if you want to keep your Cadillac in top shape and extend its lifespan, bring it to Elite Auto Repair for the best Cadillac repair
In Florida, we have five distinct places where you can get our Cadillac Repair Services: Delray Beach, Singer Island, Boca Raton, Port St. Lucie, and Stuart. Therefore, our knowledgeable specialists are always close by and prepared to help you, no matter where you are.
WE OFFER CAR EXCLUSIVE SERVICES
At Elite Auto Repair, we offer a comprehensive range of repair services for Cadillac cars, including engine repairs, brake repairs, electrical system repairs, and more. Whatever issue you may be experiencing with your Cadillac, our skilled technicians can diagnose and fix it efficiently, getting you back on the road in no time.
Keep your car running smoothly with our comprehensive maintenance services.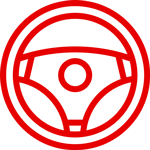 Ensure precise handling and a smooth ride with our steering and suspension services.
Brake System, Tires And Alignment
Maintain optimal safety and performance with our brake system, tire, and alignment services.
Our fast and efficient oil change service keeps your engine running smoothly.
Powertrain Repair and Service
Keep your car's powertrain in top condition with our expert repair and maintenance services.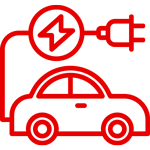 Major And Minor Electrical Repair
Keep your car's electrical system running smoothly with our major and minor electrical repair services.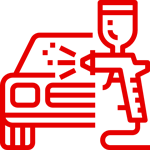 Auto Body Paint and Repair
Restore your car's appearance and protect its value with our auto body paint and repair services.
Ensure your car is always in top condition with our complete maintenance services.
We service most makes and models
For different automobile brands, Elite Auto Repair provides a broad range of auto repair services. Our skilled team of mechanics is committed to providing trustworthy and effective maintenance services to maintain your automobile in top condition. You can rely on us to handle your vehicle repair requirements knowledgeably and competently.
We partner with top extended warranty companies in the US, such as Car Warranty Quotes, Toco, Concord, Protect My Car, Endurance, Chrysler Warranty Direct, Car Shield, Carchex, and many others, to provide our customers with the best possible extended warranty options.
Our roadside assistance program offers peace of mind to our customers, providing coverage for unexpected issues as we partner with leading roadside assistance providers such as AAA, Better World Club, Good Sam, USAA, and many others, to ensure you have access to the best possible assistance in the event of a breakdown or emergency.
Frequently Asked Questions
How frequently should I get my Cadillac's oil changed?
Every 7,500 miles or every 12 months, whichever comes first, Cadillac advises replacing the oil and oil filter.
How frequently should I rotate my Cadillac's tires?
Cadillac recommends rotating the tires every 7,500 miles or every 12 months to ensure even wear and extend tire life.
How do I know if my Cadillac's brakes need to be serviced?
Squeaking, grinding, a soft or spongy brake pedal, or vibrations when braking indicates that your Cadillac's brakes may need to be repaired.
How frequently should I get my Cadillac brake pads replaced?
Cadillac recommends inspecting the brake pads every 7,500 miles and replacing them when they reach a thickness of 2mm or less.
Can I bring my Cadillac to Elite Auto Repair for warranty repairs?
Yes, Elite Auto Repair is an authorized Cadillac repair shop and accepts all kinds of Extended Warranties to perform warranty repairs on your Cadillac.
How frequently does my Cadillac's air filter need to be changed?
The air filter should be changed by Cadillac every 4 years or every 45,000 miles, whichever comes first.
How often should I flush the coolant in my Cadillac?
Coolant flushing is advised by Cadillac every 150,000 miles or every five years, whichever comes first.
Why is the check engine light on in my Cadillac?
Many other problems, such as a broken oxygen sensor, a loose gas cap, or a malfunctioning catalytic converter, might turn on the check engine light. The precise issue might be determined with the use of a diagnostic test.
MORE ARTICLES FROM RESOURCES
& NEWS