Since 1903, Buick has been a US luxury vehicle manufacturer. Over the years, Buick has become synonymous with quality, reliability, and luxury. Buick's cars have a unique combination of style, performance, and comfort, making them a favorite among drivers who appreciate a high-quality ride. Buick cars stand out from other vehicles in their class due to their precise and meticulous design. Buick provides a car to meet your needs, whether you're searching for a vehicle for commuting or leisure.
In Florida, we at Elite Auto Repair offer Buick repair services. Our Buick repair facility is staffed with a group of knowledgeable mechanics that are qualified to handle any repairs your Buick could require. We understand that owning a Buick is an investment, so we provide top-notch repair services to keep your car running smoothly. Since our experts are ASE-certified, they possess the skills and knowledge necessary to address any issue that can develop with your Buick. We have the equipment and expertise to do any necessary repairs or maintenance tasks accurately the first time. You can rely on us for all of your Buick repair requirements, and we promise you'll be happy with the results.
You can get our Buick repair services as well as other auto repair services at our five convenient locations, which include Delray Beach, Singer Island, Boca Raton, Port St. Lucie, and Stuart. This ensures that our customers can access reliable and efficient Buick repairs no matter where they are located in Florida.
WE OFFER CAR EXCLUSIVE SERVICES
Our Buick repair services go beyond routine maintenance and major repairs. We also provide services such as brake repair, engine repair, transmission repair, and more. Trust us to handle all your Buick repair needs with efficiency and professionalism.
Keep your car running smoothly with our comprehensive maintenance services.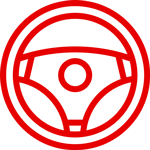 Ensure precise handling and a smooth ride with our steering and suspension services.
Brake System, Tires And Alignment
Maintain optimal safety and performance with our brake system, tire, and alignment services.
Our fast and efficient oil change service keeps your engine running smoothly.
Powertrain Repair and Service
Keep your car's powertrain in top condition with our expert repair and maintenance services.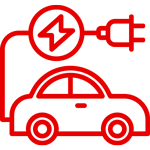 Major And Minor Electrical Repair
Keep your car's electrical system running smoothly with our major and minor electrical repair services.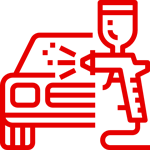 Auto Body Paint and Repair
Restore your car's appearance and protect its value with our auto body paint and repair services.
Ensure your car is always in top condition with our complete maintenance services.
We service most makes and models
For different automobile brands, Elite Auto Repair provides a broad range of auto repair services. Our skilled team of mechanics is committed to providing trustworthy and effective maintenance services to maintain your automobile in top condition. You can rely on us to handle your vehicle repair requirements knowledgeably and competently.
We partner with top extended warranty companies in the US, such as Car Warranty Quotes, Toco, Concord, Protect My Car, Endurance, Chrysler Warranty Direct, Car Shield, Carchex, and many others, to provide our customers with the best possible extended warranty options.
Our roadside assistance program offers peace of mind to our customers, providing coverage for unexpected issues as we partner with leading roadside assistance providers such as AAA, Better World Club, Good Sam, USAA, and many others, to ensure you have access to the best possible assistance in the event of a breakdown or emergency.
Frequently Asked Questions
How frequently should I get my Buick's oil changed?
Every 5,000 miles or every six months, whichever comes first, is how frequently we advise changing the oil in your Buick.
What tire pressure is suggested for my Buick?
Your owner's manual or the tire information sticker on the driver's side door jamb will tell you the recommended tire pressure for your Buick.
My Buick's engine is making a strange noise. What should I do?
Bring your Buick in for a checkup if the engine produces an odd noise. Our experienced technicians can diagnose the problem and recommend the necessary repairs.
How frequently should I have my Buick maintained?
You may find your owner's manual in the Buick to determine the suggested maintenance regimen. It includes regular inspections and service intervals for items such as the brakes, transmission, and engine.
My Buick's check engine light is on, why is that?
Your Buick's check engine light may turn on for a number of reasons, such as a broken oxygen sensor, a missing gas cap, or a broken engine part. Bring your Buick in for an inspection to determine the cause.
How can I tell when my Buick's brake pads must be changed?
You may need to replace the brake pads on your Buick if you hear a grinding or squeaking noise when braking or if the brake pedal feels spongy or soft.
Can I bring my Buick to your repair shop for warranty work?
Yes, you can bring your Buick to our repair shop for warranty work. We are an authorized repair facility for Buick and can perform any warranty repairs your vehicle may need.
How frequently should I rotate my Buick tires?
We recommend rotating the tires on your Buick every 6,000 to 8,000 miles to ensure even tire wear and extend the life of your tires.
MORE ARTICLES FROM RESOURCES
& NEWS