Restoring your vehicle to full throttle. Interested in vintage and classic car restoration. We have years of experience dealing with antique cars in Florida.
Vintage Cars Restoration Service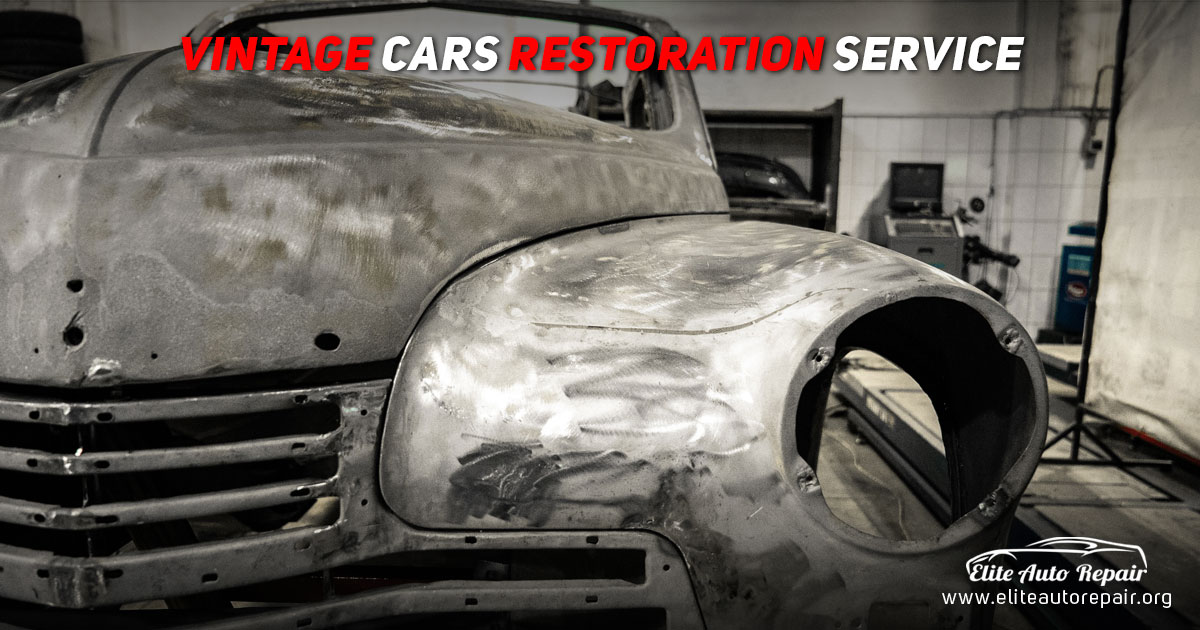 Vintage Car Body Work
If your vintage historic car not performing up to the mark, Elite Auto repair has got you covered. Our ASE-Certified technicians are experts in dealing with luxury, vintage, and classic cars.  We can perform bodywork and interior restoration. Other than that we restore and repair manufacturing and build-in faults for all luxury cars.
Vintage Car Interior Restoration
The interior of your vintage car is a major part of your asset. At Elite Auto Repair we repair all car interior-related issues. We also specialize in repairing all the components, engines, and spare parts for luxury cars as we have specialized staff for them, and we acquire specific tools and components for your luxury cars. We repair everything from the dashboard, to the center console, from renewing your leather car seats to the revival of your roof fabric.
Show your trust in Elite Auto Repair, and we will reunite you with your car, which comes directly from the showroom.
Top luxury Cars we deal in:
BENTLY
PORSCHE
AUDI
JAGUAR
ROLLS ROYCE
MERCEDEZ
LAND ROVER
BMW
ASTON MARTIN
FERRARI
and many other European, German, Local USA-made, and Japanese cars.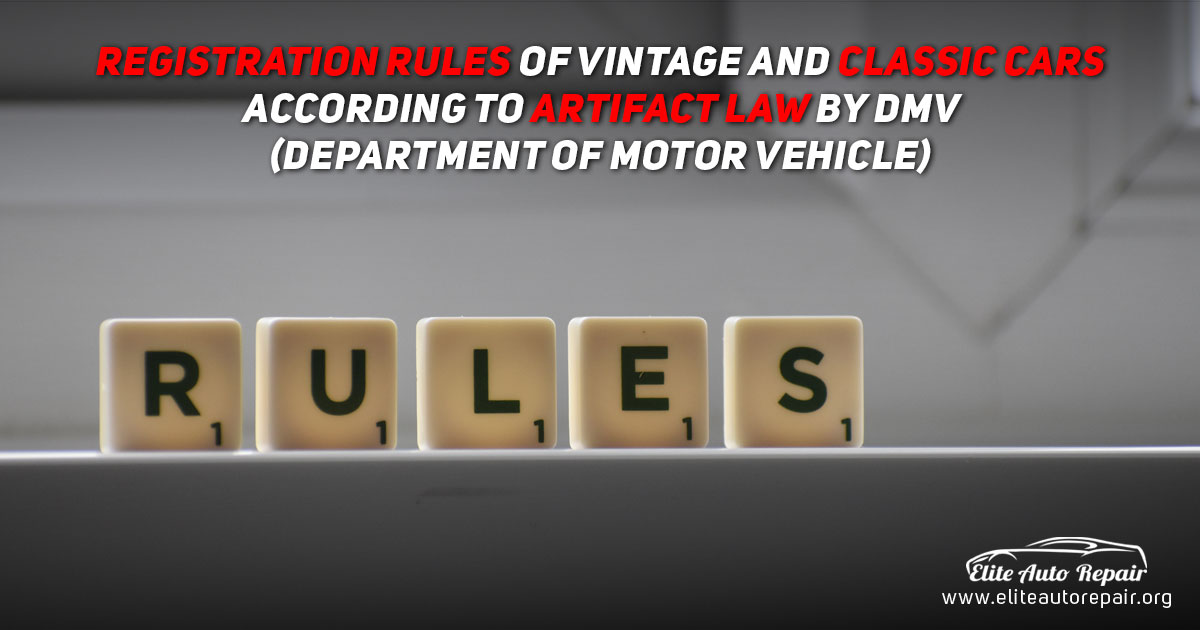 Registration Rules of Vintage and Classic Cars According to Artifact Law by DMV (Department of Motor Vehicle)
Vintage Car Registration
A vehicle manufactured more than 35-40 years before the current year and is maintained or restored to a condition that is sustainable and capable of running on roads is called a vintage or antique car.
Classic Car Registration
A vehicle manufactured more than 15-20 years prior to the current year and is maintained or restored to a condition that is sustainable is called a classic car.
Vintage and Classic Car Registration Plates 
A vintage registration plate is a registration plate issued with a "time frame" e.g from 1908 to 1978. It's displayed on an antique classic or vintage vehicle according to the model year. Car Owners are required to provide the vintage and classic car registration plate they wish to display on their antique or classic vehicle. Normally, the number plate for Common cars is White, and for Classic cars in Blue in Florida.
Vintage and Classic Cars Registration Rules According to Artifact Law by DMV
An Antique car must follow some rules to get registered via DMV. The motor vehicle must be over twenty-five (25) years old. Can be used in transportation to and from club activities, tours, parades, and alike functions. Cant be used in general transportation other than Saturdays, Sundays, and federal holidays – Can be used on any day for repair, maintenance services, and selling.
Expiration Of Antique And Classic Registration Plates
Antique, Classic, and Vintage registration plates after they are displayed on an antique or classic vehicle are permanent and are issued for the lifetime of the vehicle. This means no renewal is required until it is owned by the present owner. If the current owner wants to sell the vehicle, he keeps the registration plate with him and can use it on another vehicle that lies under the same category of Vintage Classic Cars Florida. And for that, he has to pay the registration and transfer fee. Well, if ownership is transferred to children or spouses, you can do it by paying the required fee.
To avail our expert vintage and classic car registration services
Call us at (561) 455-4600 or you can make an appointment online to transform your vintage and antique car into the car of your dreams.