At Elite Auto Repair, we take immense pride in offering top-notch Volvo Repair Services in Florida, catering to the needs of luxury car enthusiasts with the highest standards of expertise and precision. Our commitment to excellence is evident in every aspect of our Volvo repair services. Whether your Volvo requires routine maintenance or extensive repairs, our skilled technicians possess the expertise and specialized knowledge to ensure that your luxury vehicle receives the care it deserves.
As the premier auto repair shop in Florida, our dedication to delivering the best auto repair services in Florida extends to our Volvo Repair Services. We understand that Volvo owners demand nothing but the best for their vehicles, and we strive to meet and exceed those expectations. At Elite Auto Repair, we employ state-of-the-art diagnostic equipment and genuine Volvo parts to maintain the integrity and performance of your vehicle. With a reputation for being among the top Volvo Repair Services in Florida, we take pride in our ability to provide exceptional service, ensuring that your luxury car remains in optimal condition. Trust us with your Volvo, and experience the Elite Auto Repair difference in every detail of your repair or maintenance service.
The Volvo A Service is the starting point for regular maintenance and is typically recommended at specific mileage or time intervals, depending on your Volvo model. This service includes:
Oil and Filter Change: Your vehicle's engine oil and oil filter will be replaced with new, high-quality products to ensure proper lubrication and engine health.
Comprehensive Inspection: A thorough examination of essential components such as belts, hoses, and fluid levels will be conducted. Any issues or wear-and-tear will be identified and addressed.
Brake Inspection and Adjustment: The braking system will be inspected to ensure that your Volvo's brakes are functioning correctly. If necessary, adjustments may be made to improve braking performance.
Fluid Level Checks and Top-offs: All vital fluids, including coolant, transmission fluid, power steering fluid, and windshield washer fluid, will be checked and topped off as needed to maintain proper levels.
The Volvo B Service includes all the components of the A Service, plus additional maintenance items to keep your vehicle running smoothly. It is recommended at intervals typically longer than the A Service. In addition to the A Service items, the B Service includes:
Additional Inspection and Component Replacement: This service may include a more in-depth inspection of various vehicle systems and components. Depending on the condition, some parts may be replaced or repaired to ensure optimal performance.
Tire Rotation and Balance: Your Volvo's tires will be rotated to ensure even wear, and the wheels will be balanced to maintain stability and handling.
More Extensive System Checks: In-depth checks of critical systems, including the suspension, steering, and exhaust, will be performed to identify any potential issues.
The Volvo C Service represents the most comprehensive and thorough maintenance option available for your Volvo. It is recommended at longer intervals and includes all the components of the A and B Services, along with additional services:
Complete Service Package: The C Service encompasses everything from A and B Services, ensuring that every aspect of your Volvo is meticulously inspected, maintained, and optimized.
Transmission Fluid Replacement: The transmission fluid will be drained and replaced with fresh fluid to ensure smooth and efficient gear shifts.
Spark Plug Replacement (if needed): Spark plugs play a crucial role in engine performance. If your Volvo's spark plugs are nearing the end of their lifespan, they will be replaced to maintain optimal combustion and fuel efficiency.
In-depth Diagnostics and Testing: Comprehensive diagnostics and testing will be performed to identify any underlying issues that may not be evident during routine maintenance. This ensures that your Volvo is in top condition.
When you bring your Volvo to one of our five locations in Florida whether it's Delray Beach, Boca Raton, Stuart, Singer Island or Port St. Lucie, you can trust that our skilled technicians will treat your car with the utmost care and attention to detail.
WE OFFER CAR EXCLUSIVE SERVICES
Our comprehensive approach to Volvo repair services ensures your car runs smoothly and performs at its best with the various services that we deliver with excellence.
Keep your car running smoothly with our comprehensive maintenance services.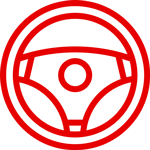 Ensure precise handling and a smooth ride with our steering and suspension services.
Brake System, Tires And Alignment
Maintain optimal safety and performance with our brake system, tire, and alignment services.
Our fast and efficient oil change service keeps your engine running smoothly.
Get your engine running like new with our reliable engine repair service.
Keep your car shifting smoothly with our expert transmission repair services.
Stay cool in the summer and warm in the winter with our HVAC repair services.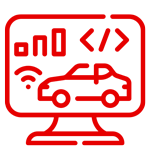 Automotive Software Install And Update
Keep your car updated with the latest technology with our software installation and update services.
We service most makes and models
From luxury car brands to popular car brands, we offer a wide range of auto repair services for all car brands.
We partner with top extended warranty companies in the US, such as Car Warranty Quotes, Toco, Concord, Protect My Car, Endurance, Chrysler Warranty Direct, Car Shield, Carchex, and many others, to provide our customers with the best possible extended warranty options.
Frequently Asked Questions
How often should I schedule a Volvo A Service?
The frequency of Volvo A Service depends on your vehicle's model and year. Typically, it's recommended every 10,000 to 15,000 miles or annually, whichever comes first. Refer to your owner's manual for precise intervals.
What is the difference between Volvo A, B, and C Services?
Volvo A Service covers basic maintenance, while B Service includes additional inspections and services. C Service is the most comprehensive, including extensive checks and replacements.
What does the Volvo B Service include that's not in the A Service?
Volvo B Service adds tire rotation, balance, more thorough system checks, and may include additional inspections and component replacements.
Is Volvo A Service necessary if I've recently had an oil change?
Yes, Volvo A Service involves more than just an oil change; it includes a comprehensive vehicle inspection that is important for overall maintenance.
Can I get Volvo service at any auto repair shop, or should I go to a Volvo dealership?
While you can get Volvo service at many reputable auto repair shops, certified Volvo dealerships often have specialized technicians and access to genuine Volvo parts, ensuring the highest quality service.
How can I keep track of my Volvo's maintenance schedule and service history?
Many Volvo models come equipped with an onboard computer that tracks service intervals. You can also maintain a physical or digital service logbook and keep records of service receipts.
Is routine Volvo maintenance covered under warranty?
Typically, routine maintenance like A and B Services are not covered by warranties. However, check your Volvo warranty terms as some new car warranties may include complimentary scheduled maintenance for a limited period.
Can I reset my Volvo's service indicator myself after a service?
Some Volvo models allow owners to reset the service indicator themselves through the infotainment system. Refer to your owner's manual for instructions, or your Volvo service provider can assist you.
Are there any specific maintenance tasks I can perform at home to keep my Volvo in good condition?
While basic tasks like checking tire pressure and fluid levels can be done at home, it's essential to have regular professional inspections and service to ensure comprehensive maintenance.
What is the importance of using synthetic oil for Volvo oil changes?
Volvo often recommends synthetic oil because it provides better lubrication and temperature stability, which can help extend engine life and improve fuel efficiency.
Can I switch between Volvo A, B, and C Services depending on my needs and budget?
While you can choose services based on your needs, it's generally recommended to follow the manufacturer's service schedule to maintain the longevity and performance of your Volvo.