When it comes to luxury automobiles like Audi, top-notch care and maintenance are imperative to ensure they continue to deliver the unparalleled driving experience they're known for. At Elite Auto Repair, we take immense pride in offering the finest Audi Repair Services in Florida. Our auto repair shop in Florida is renowned for its expertise in handling high-end vehicles, making us the go-to destination for Audi owners seeking the best auto repair services in the state.
At Elite Auto Repair, we understand the unique needs of Audi vehicles, and our specialized team is well-equipped to provide comprehensive Audi Repair Services in Florida. We recognize that owning a luxury car like an Audi demands a level of precision and skill that only the best auto repair services in Florida can deliver. Our commitment to excellence has earned us the reputation of being the top Audi Repair Services provider in Florida. Whether it's routine maintenance, intricate repairs, or performance enhancements, our state-of-the-art facility and experienced technicians are dedicated to preserving the integrity and performance of your Audi. Trust Elite Auto Repair for uncompromising quality and unmatched expertise in Audi repair services in Florida.
Our Audi Care Program covers a variety of services, tailored to your specific Audi model and chosen plan. These services typically include:
Scheduled Maintenance: Regular oil changes, filter replacements, and inspections to keep your engine running smoothly.

Tire Rotations: Ensuring even tire wear for improved handling and performance.

Brake Inspections: Monitoring and maintaining your braking system for safety and peak performance.

Multi-Point Inspections: Comprehensive check-ups to identify potential issues early on.

Fluid Replacements: Maintaining essential fluids, such as coolant and transmission fluid, at optimal levels.
How Audi Care Works at Elite Auto Repair
Enrollment: Visit Elite Auto Repair or contact our Audi Care specialists to enroll in a program that aligns with your Audi's model and individual needs.
Elevate your Audi ownership experience with Audi Care at Elite Auto Repair. Discover unparalleled service and the confidence that your Audi will continue to thrill you with its performance. Contact us today to learn more about our Audi Care Program and how we can tailor it to your Audi's unique requirements. Your Audi deserves nothing less than the elite treatment at Elite Auto Repair.

Tailored Service Schedule
We'll create a personalized maintenance schedule based on your Audi's model year and mileage.

Visit Our State-of-the-Art Service Center
Bring your Audi to our cutting-edge service center at the specified intervals, and our highly skilled technicians will take care of the rest.

Enjoy the Benefits
With Audi Care at Elite Auto Repair, you'll experience the advantages of a well-maintained Audi, from enhanced performance to worry-free journeys.
When you bring your Audi to one of our five locations in Florida whether it's Delray Beach, Boca Raton, Stuart, Singer Island or Port St. Lucie, you can trust that our skilled technicians will treat your car with the utmost care and attention to detail.
WE OFFER CAR EXCLUSIVE SERVICES
Our comprehensive approach to Audi repair services ensures your car runs smoothly and performs at its best with the various services that we deliver with excellence.
Keep your car running smoothly with our comprehensive maintenance services.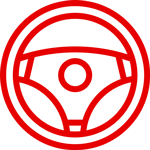 Ensure precise handling and a smooth ride with our steering and suspension services.
Brake System, Tires And Alignment
Maintain optimal safety and performance with our brake system, tire, and alignment services.
Our fast and efficient oil change service keeps your engine running smoothly.
Get your engine running like new with our reliable engine repair service.
Keep your car shifting smoothly with our expert transmission repair services.
Stay cool in the summer and warm in the winter with our HVAC repair services.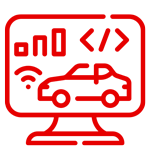 Automotive Software Install And Update
Keep your car updated with the latest technology with our software installation and update services.
We service most makes and models
From luxury car brands to popular car brands, we offer a wide range of auto repair services for all car brands.
We partner with top extended warranty companies in the US, such as Car Warranty Quotes, Toco, Concord, Protect My Car, Endurance, Chrysler Warranty Direct, Car Shield, Carchex, and many others, to provide our customers with the best possible extended warranty options.
Frequently Asked Questions
What is the Audi Care Program?
The Audi Care Program is a specialized maintenance plan designed exclusively for Audi owners. It covers a range of scheduled maintenance services to keep your Audi in peak condition.
Why should I choose Audi Care at Elite Auto Repair?
Elite Auto Repair is dedicated to providing Audi owners with top-tier maintenance services, using genuine Audi parts and factory-trained technicians. Audi Care offers convenience, cost savings, and comprehensive care.
What services are included in Audi Care?
Audi Care typically includes services such as oil changes, tire rotations, brake inspections, multi-point inspections, and fluid replacements.
How does Audi Care save me money?
By enrolling in Audi Care, you can enjoy significant cost savings compared to paying for individual maintenance services, as it offers a bundled package at a reduced price.
What are the benefits of Audi Care for my Audi's performance?
Audi Care helps maintain your Audi's performance by ensuring that essential maintenance tasks, like oil changes and brake inspections, are performed on schedule, which can improve your vehicle's reliability and longevity.
Can I customize my Audi Care plan at Elite Auto Repair?
Yes, Elite Auto Repair offers flexible Audi Care plans that can be tailored to your Audi's specific model and your individual needs.
How does Audi Care benefit the resale value of my Audi?
Regular maintenance through Audi Care helps extend your Audi's lifespan and provides documented proof of diligent care, enhancing its resale value when it comes time to sell or trade-in.
Do I need to visit Elite Auto Repair for every service included in Audi Care?
Yes, Audi Care services should be performed at Elite Auto Repair to ensure that the work is carried out to Audi's standards and with genuine Audi parts.
Is Audi Care available for all Audi models and years?
Audi Care availability may vary depending on the specific model and year of your Audi. It's best to check with Elite Auto Repair for eligibility.
How do I enroll in Audi Care at Elite Auto Repair?
To enroll in Audi Care, simply visit our dealership or contact our Audi Care specialists who can assist you in selecting the right plan for your Audi.